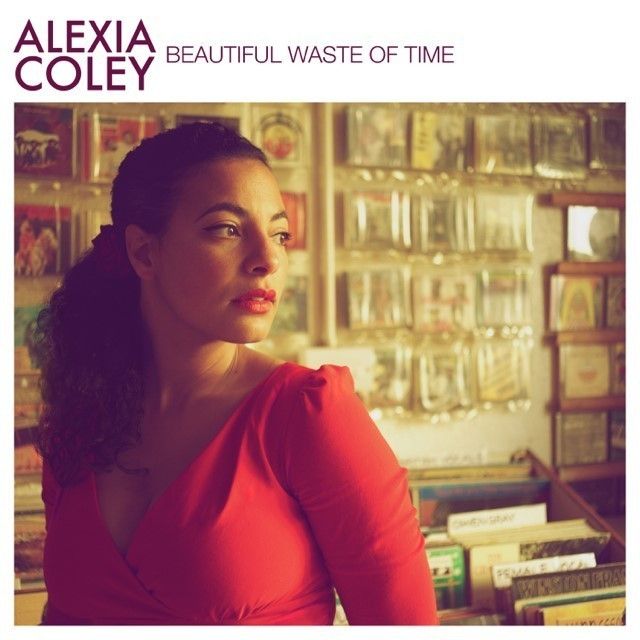 Alexia Coley – Beautiful Waste Of Time
Alexia Coley is a girl who has been preparing her whole life for what 2014 has to offer. Her background as a big band jazz singer and then as lead singer for West London crew The Rotten Hill Gang has prepared her for the big stage and when opportunity knocks she always answers.
Her debut single on Jalapeno "Keep The Faith" gained Alexia a lot of attention both at home where Craig Charles on 6 Music and Robert Elms on BBC London were big fans supporting the single on their shows – and abroad where Italy in particular needed no persuasion to get Alexia on the national airwaves.
Beautiful Waste Of Time was co-written with former Rotten Hill bandmates Gary McPherson and Andre Shapps. Their previous band Big Audio was led by Mick Jones from The Clash and in early live incarnations Alexia found herself singing the song with Mick on guitar.
The song was never committed to record and so with her old bandmates support Alexia re-recorded the single with her current band and with producer Dr. Rubberfunk on mixing duties made it her own.
Her music has a classic soul and jazz vibe but with the edge of a girl who has grown up round Ladbroke Grove and seen what effect modern day London has on people. Her songs are timeless but still relate to kids growing up right now and she can just as often be found sandwiched between a rapper and a DJ on the bill as a line-up of jazz players at Ronnie Scotts.
Label mate Smoove puts the drums to the front for a dancefloor friendly remix that will be tearing up clubs and festivals all summer long.