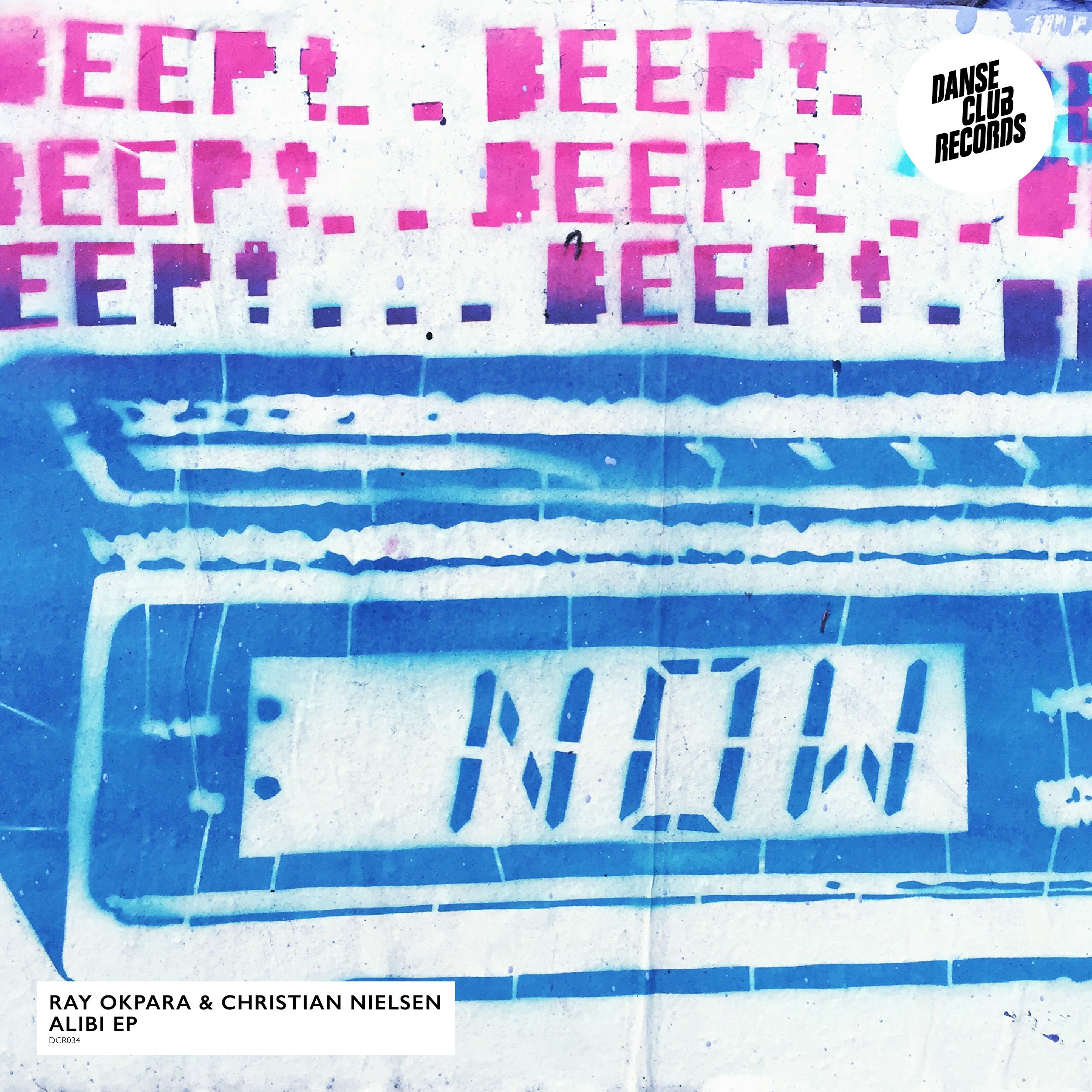 Ray Okpara & Christian Nielsen - Alibi EP
The always on point Danse Club Records ask back Ray Okpara for their next EP, but this time he pairs up with Christian Nielsen, and the resulting release is another essential four track affair that will be irresistible dancing bait for people all over the world.
Ray Okpara is a tech house titan who is behind the AMA label and has been a regular on Mobilee over the last few years. The German is known the world over for his loopy, non stop beats and is a master of percussive patterns. Here he joins forces with Dane Christian Nielsen, who himself knows how to cook up a kinked and off kilter groove having done so to great effect on labels like Play It Down and 8Bit.
Captivating A-Side 'Alibi' has been tried and tested on the road and the responses have been nothing less than terrific. It is a seriously heavyweight, down low house banger with solid drums and hits accompanied by scurrying little synth sounds. Burrowing ever deeper, it drags you with it as you march subserviently to the beat. A trippy, perfectly treated vocal adds a fiery, fist pumping edge to the track that is sure to ignite it in the club.
The other fine original is 'Never Stop,' which is another deep, slithering house cut but is more feathery and trippy than firmly rooted. Icy snares and snake-like hi-hats wrap round the driving groove and watery droplets pool all around it. This subtle, abstract sound design is worth marvelling at here, but nothing detaches from the dancefloor clout of the cut over all.
For those who like to keep it strictly rhythm, a dub version of both tracks is provided. With the vocals gone, the focus is even more on this pair's expertly crafted grooves and infectious sense of rhythm.
Once again this is a brilliant release that stays true to the label's ideals of simply wanting to get people dancing, and boy does it do that.
Tracklist:
1. Alibi
2. Alibi (dub)
3. Never Stop
4. Never Stop (dub)