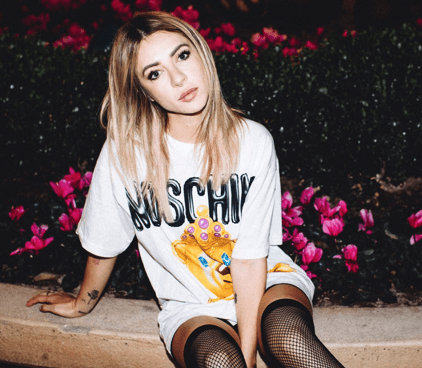 Alice in Wonderland announces full details for upcoming tour.
Fresh from her incredible performance on Tomorrowland's main stage, Alison Wonderland has revealed the full cast of stellar talent joining her for her upcoming US Tour, with Baauer, Party Favor, Elohim, Chet Porter and Bleep Bloop all in attendance.
Making history as the highest ever billed female DJ at Coachella, Alison's schedule follows the release of her album 'Awake', which dropped earlier this year, receiving notable support from dance legend Pete Tong on his BBC Radio 1 show.
Having teamed up with Party Favor for a track on her album, Alison will be reunited with the Manhattan-born DJ on August 31st during her set at Echostage Washington, with Chet Porter kicking off the first two nights of the tour at Denver's Ogden Theatre on 3rd and 4th August.
With bass maestro Baauer joining Alison for 4 nights of the tour, the 'Church'producer will see Elohim support her in Chicago on August 24th, with Alison's LA event on 17th August witnessing the arrival of special guests.
Famed for her mix of digital-pop and bass-heavy beats, Alison's second album'Awake' followed her 2015 album 'Run' and follows many years of playing headline shows and festival slots, including EDC Las Vegas, and Lollapalooza.
"Every time I get off the stage I feel cleansed and high off the rush," she says."That's when I think I couldn't never do anything else. It's the most amazing feeling in the world."
Alison Wonderland Tour Dates:
August 3rd – Ogden Theatre, Denver – Chet Porter
August 4th – Ogden Theatre, Denver – Chet Porter
August 5th – Belly Up, Aspen
August 10th – Wamu Theatre at Qwest Field, Seattle – Baauer, Bleep Boop
August 11th – South Side Ballroom, Dallas – Baauer
August 17th – Shrine and Expo Hall, Los Angeles – Special Guests
August 24th – Aragon Ballroom, Chicago – Elohim
August 25th – Bill Graham Civic Auditorium, San Francisco – Baauer
August 31st – Echostage Washington – Party Favor
September 1st – Echostage Washington – Baauer

FOLLOW ALISON WONDERLAND
Facebook: www.facebook.com/awonderdj
Twitter: www.twitter.com/awonderdj
Instagram: www.instagram.com/alisonwonderland
YouTube: www.youtube.com/user/alisonwonderlanddj
www.alisonwonderland.com.au