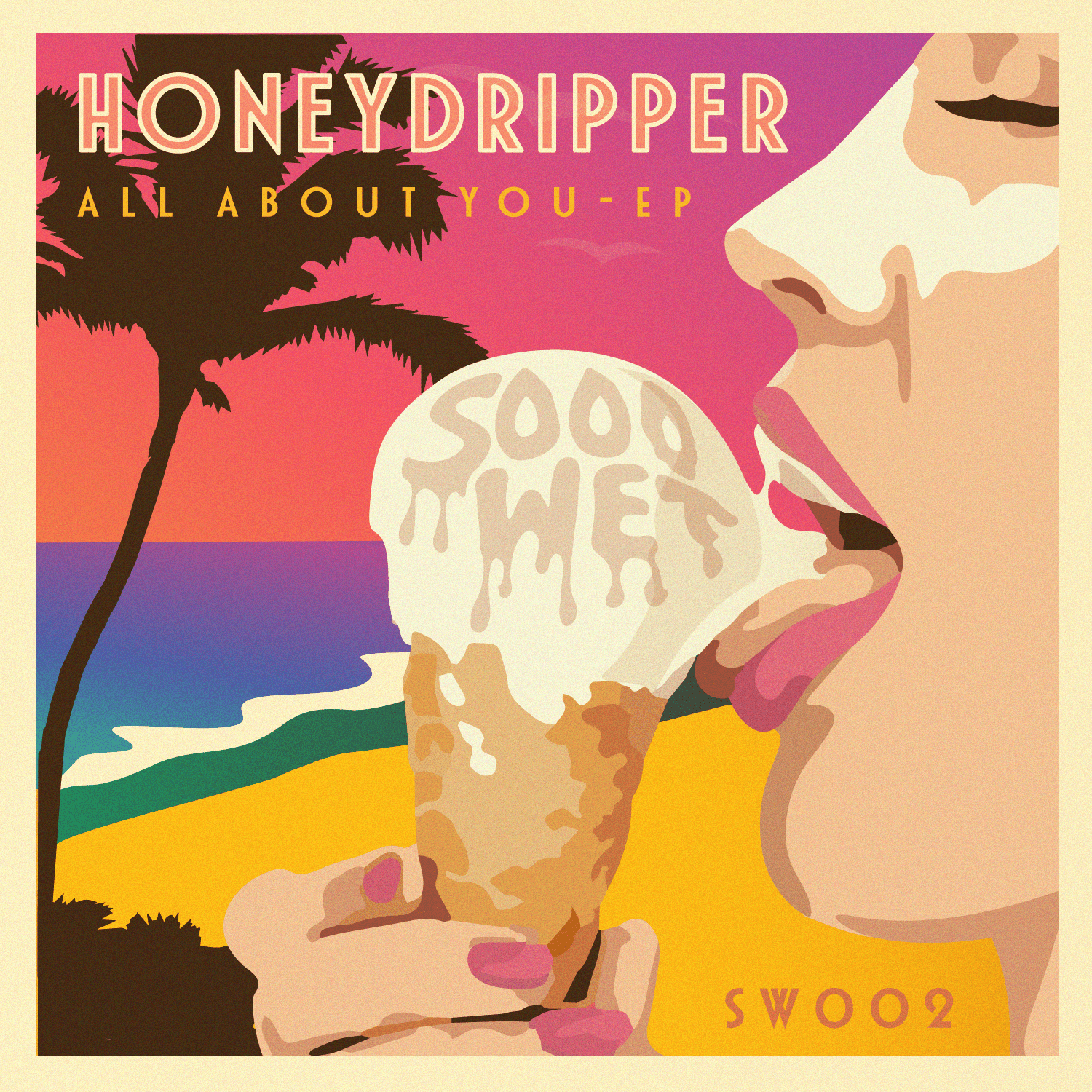 Honeydripper - All About You EP
For Sooo WET's second EP we welcome Honeydripper (aka Steven Gevenich), an Edmonton based producer, musician, and DJ. A guitarist by trade, he has spent well over a decade heavily involved in live music, taking inspiration and experience from a diverse background in jazz, funk, and roots music.
'All About You' gets the EP going, striding boldly into groove from the off, pitting jazzy organ stabs and held trumpet samples atop a crunching funky stepper of a beat. The low-riding bass line rumbles oh-so-deep and causes this one to create a heat that'll turn a fridge into a sauna. Make sure you stay hydrated with this one.
Next up, 'Monte's Groove' leads out with a puffed-up jazzy drum-kit, serving up a pacey house groove and energising bass pattern. This beatific construct allows a frisky chord progression some time to play around, whilst a sultry, female vocal line rides between it all, tying everything together just right.
This is 'One Hot Mess' of guitar, brass, chord stabs and licks, interspersed atop a scuttling kit of dusty drums and a beastly warbling bass line. It's the toughest sound emanating from this EP, but no less classy. In theory it shouldn't work, but in practice, well, Honeydripper has tailored something quite unique.
There we have it. A dynamic medley full of energy, beats and melody, all carefully detailed with a signature emotion and subtlety. Add a touch of lo-fi and you get warm and cozy house beats designed for long summer nights and early morning dance floors.
Buy Link: https://www.beatport.com/release/all-about-you-ep/2118271