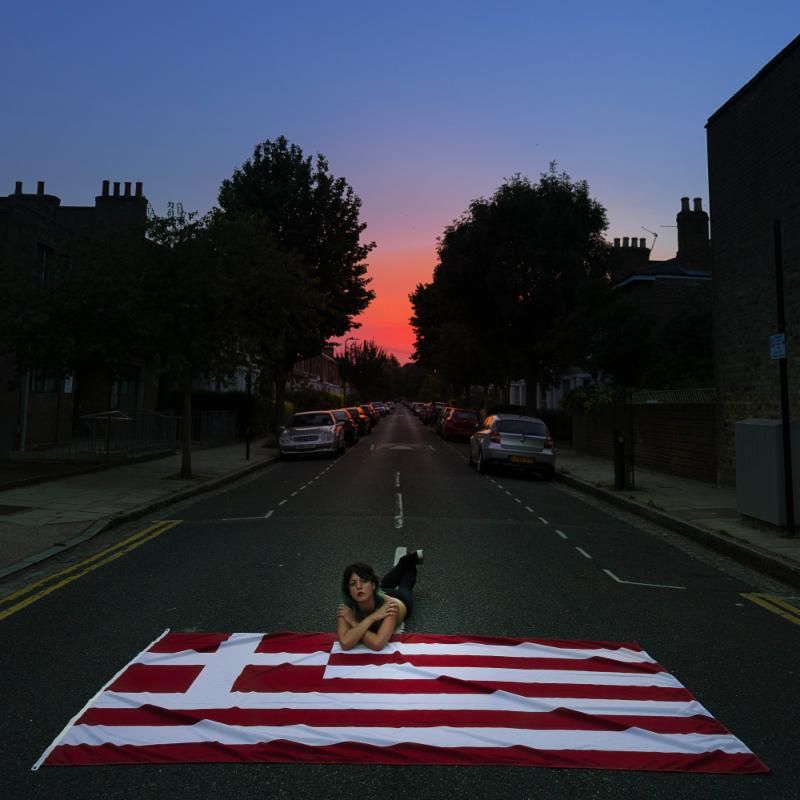 Krista Papista - Aman Aman (Lokier Remix)
Krista Papista breaks the winter spell with a voluptuous summer slow burner.
After 2016's standout single 'I Wish I Had Blue Eyes' which drew support from ID, Wonderland Magazine, The Line Of Best Fit, Ransom Note, Crack Magazine and Kaltblut Magazine, the Greek-Cypriot-Australian singer returns with 'Aman Aman'.
Part spiritually enhanced manifesto, part ode to decadence, the song tracks the story of Aman Aman, a neurotic, power obsessed, chic and dodgy girl gang whose journey begins in Afghanistan, Greece, and Cyprus and carries through to present-day London. The track is their anthem and the red Greek flag their banner.
Krista reinvents her roots and culture with a red Greek flag symbolizing her self-tailored version of modern Greek culture and sets her unique vocals to the warm backdrop of a punk Greek anthem.
'Aman Aman' comes with a superb set of remixes in tow. Le Tigre's JD Samson amps the tempos and brings her version into club territory. Berlin off pop heroes Easter follow up with a sensual, synth-pop take and rising Mexican talent Lokier dismantles the tracks to its bare bones and reassembles it as a hazzey, deviant chugger.
"Aman Aman serves to enlighten the fragile listener spiritually. There's a hedonistic philosophy in the song; it tells you how to live your life if you don't know what you're doing. There's exaggerated religious lines Mediterraneans say to each other and phrases Greek/Cypriot politicians have used. The lyrics are filled with metaphors, there's no direct story, though it can be read as a manifesto, a prayer, or a delusional Greek pop song".
Krista Papista
EP Title: Aman Aman
Artist: Krista Papista
Label: Self released
Release Date: OUT NOW
Formats: Digital
01. Aman Aman
02. Aman Aman (Easter remix)
03. Aman Aman (Lokier remix)
04. Aman Aman (JD Samson remix)