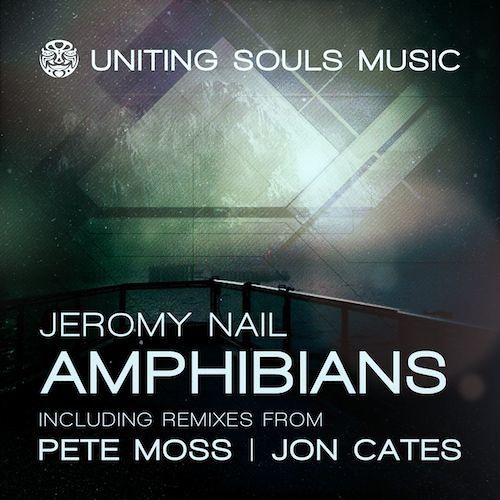 Jeromy Nail - Amphibians
Uniting Souls Music returns for the imprint's twenty third release with "Amphibians" by longtime Seattleite and Uniting Souls resident Jeromy Nail.
As part of the Uniting Souls Music collective since the early 2000s, Jeromy sharpened his DJ'ing skills on many late night dance floors, including residences at the seminal Flammable Sundays – the West Coast's longest running house weekly twenty years strong – and the (now defunct) electronic dance music haven See Sound Lounge. With releases and remixes for the likes of Viva Recordings, Build It Records, Bomb Recordings, Hype & Soul, House Call, and, of course, the Uniting Souls label, Jeromy's been busy on the scene.
Built around chopped vocals and double-bass samples overlaid with moody pads and melodic elements, the "Amphibians" original mix emits a quirky flavor rooted in a four-on-the-floor foundation. The dub mix re-contextualizes the original elements in a deeper, minimal, bass-laden context that could be taken as 'micro house.'
First up on remix duties, Philadelphia's Pete Moss delivers an extended, stripped-down mix of the original that's sprinkled with the vocal and melodic phrasing and fortified by a tougher bass line. Portland-based Jon Cates, best known for his work with Om Records as part of Cates&dpL, also provides a take on "Amphibians" with a deep, driving tech-house infused version, keeping the energy level high with layered percussion and drum elements, thick bass, and subtle textures that capture the essence of the original but take it down a fresh new path.
Label and Artist Links:
www.unitingsouls.com
www.soundcloud.com/jeromy-nail