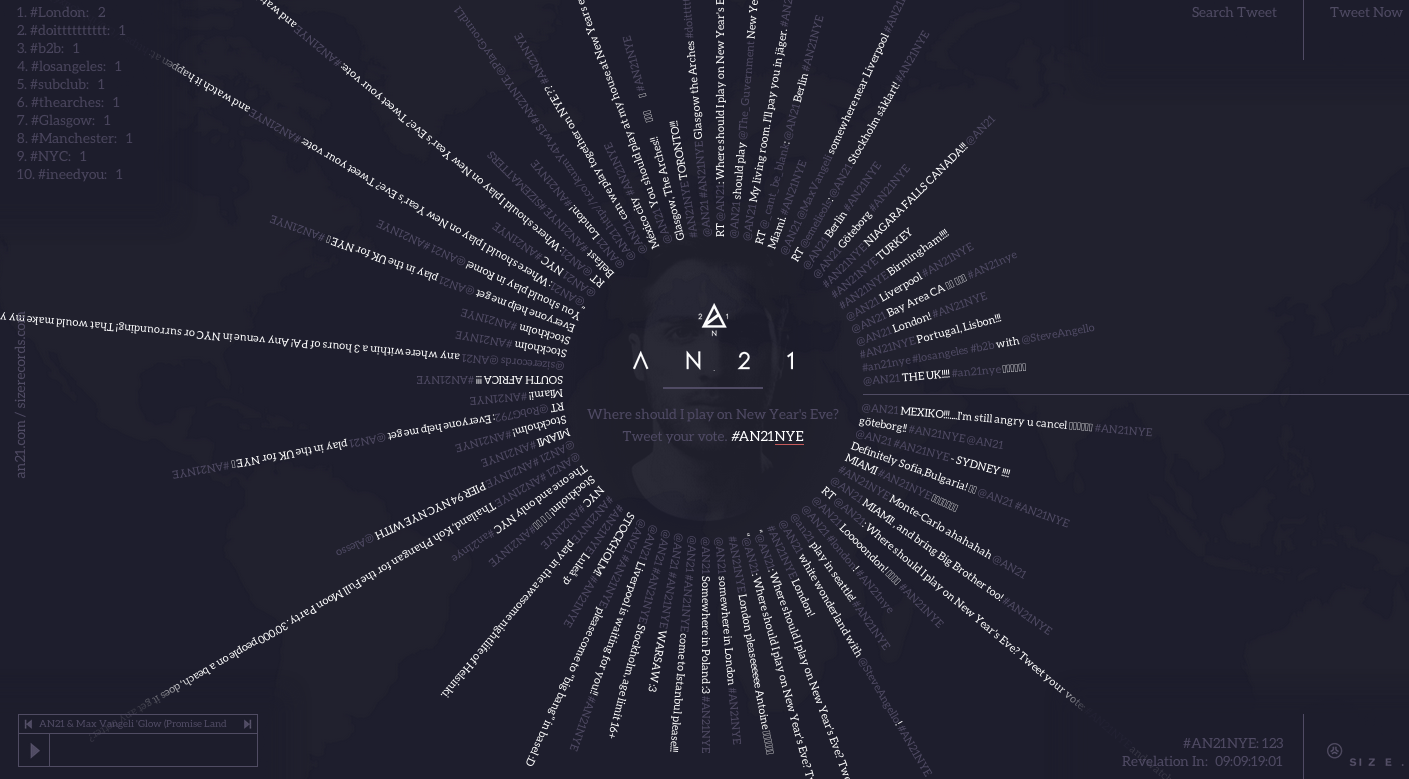 AN21 presents Massive NYE Competition
Swedish House master AN21 has announced his huge NYE competition to his fans through his website http://www.an21.com/.
New Year's eve is one of the most highly sought after events of the year for a DJ, and where you play is usually decided months in advance and with meticulous planning.
This year AN21 is doing something slightly different. Using his website AN21 will be letting his own fans decide where he plays through a voting system that works via Twitter.
A specially designed site will let the fans tweet their vote using the hashtag #AN21NYE and the city they want him to visit. The city with the most votes will see the Size superstar perform a massive set for the winners on the biggest night of the year.
The top 4 cities so far are as follows:
1. #Huatulco: 553
2. #Warsaw: 255
3. #Mexico City: 26
4. #London: 10
The announcement will be made on the 4th December at midnight so if you want to see AN21 in your town on New Year's Eve, get your votes in now!
Swedish Antoine Josefsson aka AN21's rise to attention is undoubtedly due to creative talent and a lot of hard work. His extended line of brotherhood to the Size Records clan and his melodic and hard hitting dance floor anthems have earned him the title of House music visionary. With remixes for major artists such as Basement Jaxx, Ellie Goulding, Pendulum, a score of massive releases through Size, oh and he's only just out of his teens! Make sure you look out for the next in a long line of releases from AN21, because they're going to be huge.
For more info on AN21:
https://soundcloud.com/an21
https://twitter.com/AN21
https://myspace.com/an21official