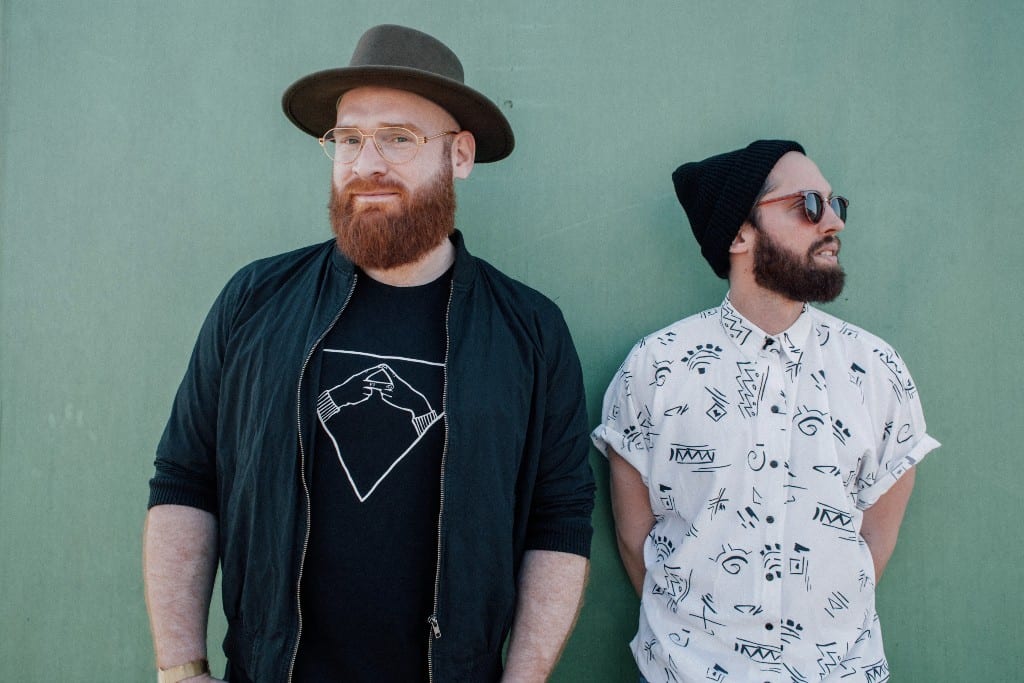 Andhim Announce West Side Story Bus Tour
Hitting the States in a campervan, the superhouse duo are set to stop off at the West Coast's most iconic cities, chasing the American dream and playing a string of shows along the way.
2 Germans and a 2,000-mile road trip…
Tour Dates:
APRIL 27TH – SAN DIEGO – PRIVATE SPACE
APRIL 28TH – LOS ANGELES – SOUND
APRIL 29TH – SAN FRANCISCO – PUBLIC WORKS
MAY 4TH – PORTLAND – JADE CLUB
MAY 5TH – SEATTLE – SUBSTATION
MAY 6TH – VANCOUVER – MIA
One of underground music's most unique acts, German duo Andhim have created their own style of dance music, better known as superhouse. Renowned for their charismatic personalities and playful nature, Simon and Tobias have never shied away from pushing the boundaries both within and outside their field. From DJing in taco shops, to their sought-after pop-up BBQ parties, now Andhim are set to embark on arguably their most outrageous adventure yet, a campervan tour of North America's West coast.

"Two men, one car and 2000 miles of dust and drinks. We're doing a road trip of the West Coast hunting the American dream for beer, boobs and burgers" – Andhim

Touching down at the end of April, the tour will commence in San Diego with Andhim set to bring their unique charm to the West Coast's hotspots and experiencing everything that America has to offer. The guys will be indulging in the weird and the whacky along with visiting tourist destinations and hanging out with the people they meet every step of the way. From camping trips to fast food joints, Alcatraz to the Hollywood walk of fame to skinny dipping in Lake Tahoe, Andhim's West Coast adventure will be documented with a short film set to be released later this year capturing each moment of the journey.

It goes without saying that Andhim will be performing a number of special shows on their journey with the likes of Private Space (San Diego), Sound (Los Angeles), Public Works (San Francisco), Jade Club (Portland) and Substation (Seattle) all eagerly awaiting the campervan to arrive in their cities. Of course, there will be a few surprises planned including pop-up events in both bizarre yet wonderful locations such as scenic rooftops and even trailer parks.

With the tour drawing to a close on May 6th at MIA (Vancouver), it's a certainty that Simon and Tobias will leave their marks on the West Coast spreading the superhouse ethos and bringing a touch of Cologne to North America.