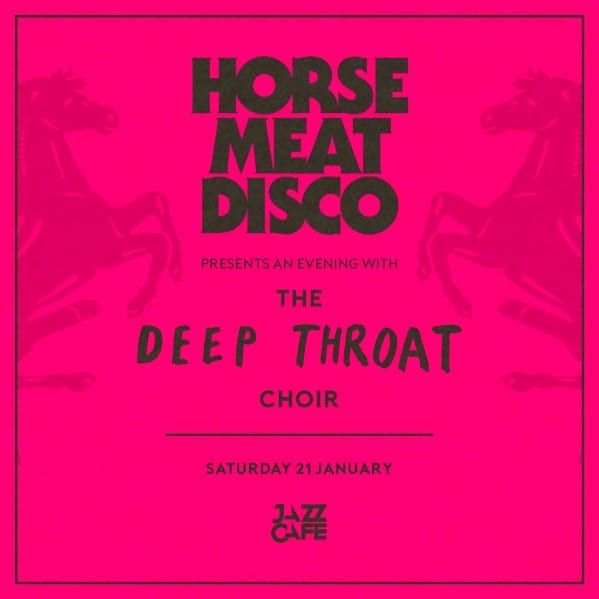 Announcing: Horse Meat Disco go live with Deep Throat Choir
On Saturday 21st January, legendary disco operators Horse Meat Disco team up with Hackney's Deep Throat Choir for their first foray into live music, presenting an unforgettable new take on a selection of their favourite disco tracks.
Now approaching their thirteenth year in existence, Horse Meat Disco have continued to lead the way in the disco field with packed residencies in Vauxhall, New York, Berlin and Paris. Inspired by the music and inclusive ethos of New York's heady club scene in the 80s & 90s they've established a reputation for throwing amazing parties with unmatchable sets.
In a unique one-off performance, they'll be teaming up with Hackney's much-lauded Deep Throat Choir to bring their encyclopaedic knowledge of disco to an intimate live setting. An all-female group whose sound is comprised solely of drums and choral voices, Deep Throat have wowed crowds at festivals and sold-out appearances across the country with their hypnotic live shows.
Having reimagined and reinterpreted everything from Motown gold to indie anthems, Amy Winehouse to Sade, it's now the turn of disco classics as chosen by Horse Meat Disco.
Tickets are available via Ticketmaster and The Jazz Cafe website.