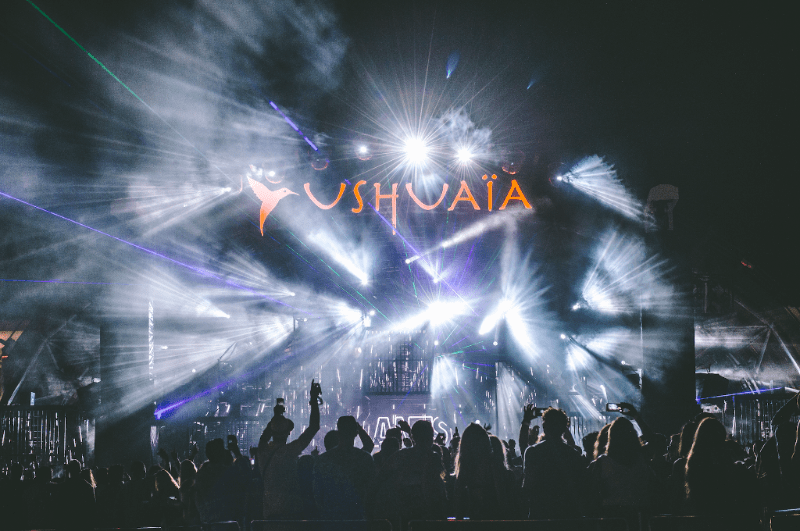 ANTS reveal weekly breakdowns for 2018 season
The colony deliver another solid series of line-ups for the summer ahead
Full Season Lineup:
ADAM BEYER // ANDHIM // ANDREA OLIVA // ANOTR // APOLLONIA // BUTCH // CAMELPHAT // DAVIDE SQUILLACE // DJ SNEAK // DUBLIN // ELI & FUR // FRANCISCO ALLENDES // GORGON CITY // GROOVE ARMADA // HITO // ILARIO ALICANTE // JORIS VOORN // KÖLSCH // LAUREN LANE // LUCIANO // MAR-T // MATTHIAS TANZMANN // MAYA JANE COLES // NIC FANCIULLI // PACO OSUNA // RICHIE HAWTIN // RICHY AHMED // SECONDCITY // SOLARDO // STEVE LAWLER // TAPESH // TIMO MAAS // UNER // wAFF // YOUSEF
ANTS 2018 – #HACKTHESYSTEM
Ushuaïa Ibiza Beach Hotel,
Playad'en Bossa, Ibiza
Tickets available here: http://ushuaiaibiza.com/Ka7ybR
Following last week's unveiling of the full season line-up, Ushuaïa's leading underground residency ANTShave now revealed their weekly event breakdowns that will run every Saturday from 19th May to 29th September.
Kicking off the opening fortnight of parties on the 19th and 26th May will be techno innovators Paco Osuna and Richie Hawtin who play respective weekends, plus ANTS regulars Nic Fanciulli and Steve Lawler – who will play B2B on 4th August – as well as a debut slot from Adam Beyer. Continuing to keep the party alive will be fan favourites Groove Armada, Davide Squillace, Solardo and Maya Jane Coles who are each set to play an array of dates throughout season, while a special extended set comes from Kölsch on the 16th June.
Throughout the summer, one-off appearances see House Gangster DJ Sneak (30th June), Butch (21st July) and Camelphat (4th August) confirmed, plus island royalty Luciano who make his debut on 11th August. With the colony set to 'Hack The System' for their sixth year as residents, the season will then end on a high will be a special extended set from ANTS mainstay Andrea Oliva on the 29th September – and expect plenty of jaw dropping moments in the meantime.
ANTS 2018: Season Information
Every Saturday
19th May – 29th September
FULL SEASON 2018 WEEKLY BREAKDOWN
19th May
Andrea Oliva
Apollonia
Dublin
Nic Fanciulli
Paco Osuna
Steve Lawler
UNER
26th May
Richie Hawtin
Adam Beyer
Maya Jane Coles
Andrea Oliva
Hito
Francisco Allendes
2nd June
Andrea Oliva
Davide Squillace
Francisco Allendes
Groove Armada
Nic Fanciulli
Tapesh
9th June
Dublin
Emanuel Satie
Joris Voorn
Matthias Tanzmann
Mar-T
Nic Fanciulli
16th June
Davide Squillace
Kölsch (extended set)
Maya Jane Coles
Yousef
23rd June
Andrea Oliva
Francisco Allendes
Groove Armada
Joris Voorn
UNER
30th June
II Faces
Andrea Oliva
DJ Sneak
Maya Jane Coles
Nic Fanciulli
wAFF
7th July
Joris Voorn
Mandar
Maya Jane Coles
Secondcity
Steve Lawler
14th July
Andrea Oliva
Kölsch
Lauren Lane
Secondcity
The Mekanism
(More TBA)
21st July
Butch
Davide Squillace
Dublin
Nic Fanciulli
Timo Maas
UNER

28th July
Andrea Oliva
Francisco Allendes
Joris Voorn
Solardo
wAFF
4th August
Andrea Oliva
Camelphat
Eli & Fur
Maya Jane Coles
Nic Fanciulli b2b Steve Lawler
Solardo
11th August
Luciano
Davide Squillace
Richy Ahmed
Solardo
Francisco Allendes
18th August
Andrea Oliva
Davide Squillace
Dublin
UNER
(More TBA)
25th August
Andrea Oliva
ANOTR
Gorgon City
Groove Armada
Maya Jane Coles
Solardo
1st September
Andrea Oliva
Groove Armada
Joris Voorn
Steve Lawler
Tapesh
The Mekanism
8th September
DJ Sneak
Dublin
Kölsch
Matthias Tanzmann
Nic Fanciulli
Timo Maas
15th September
Andhim
Nic Fanciulli
Solardo
Steve Lawler
(More TBA)
22nd September
ANOTR
Dublin
Ilario Alicante
Kölsch
Steve Lawler
wAFF
29th September
Andrea Oliva (extended set)
Joris Voorn
Lauren Lane
Maya Jane Coles