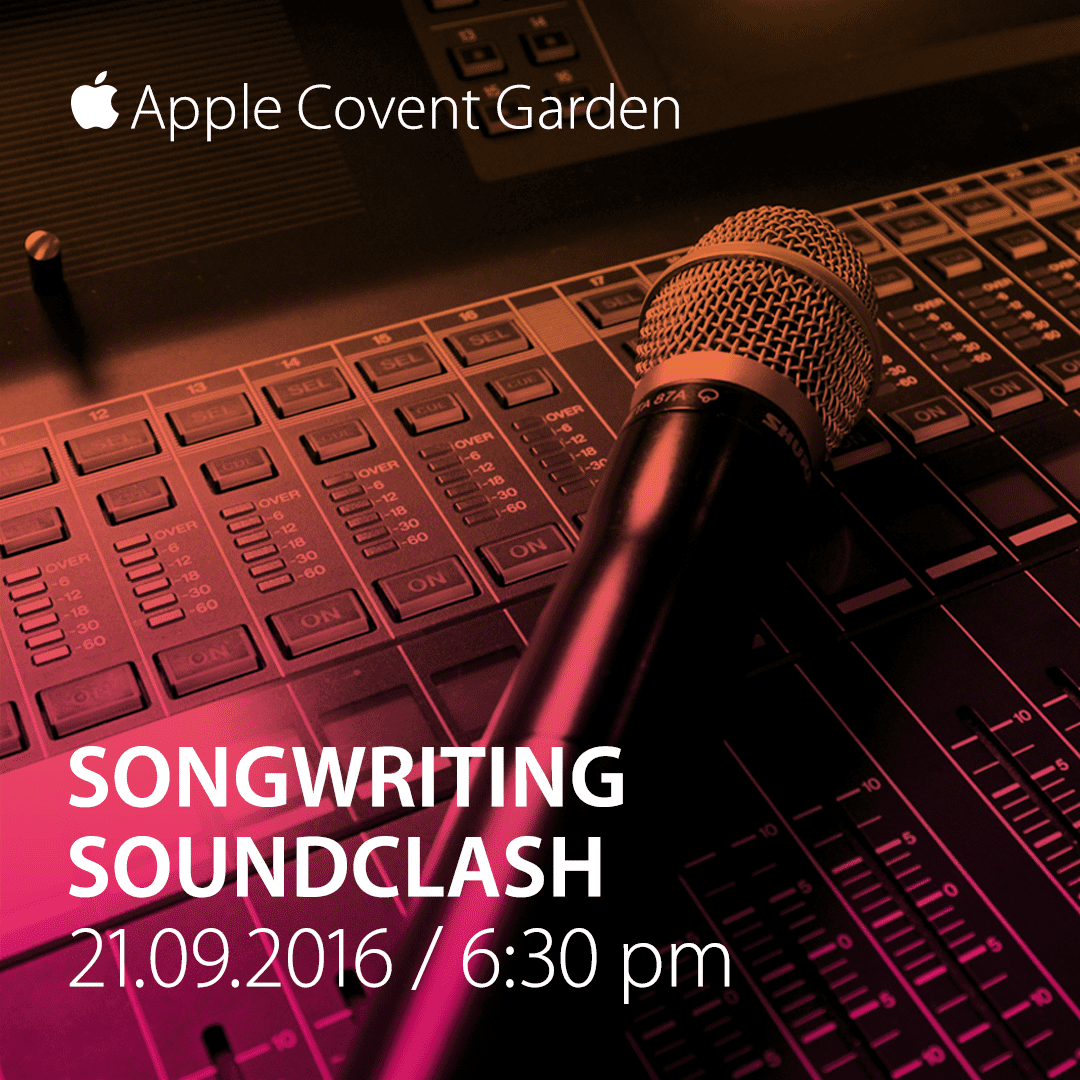 Apple Songwriting Soundclash with Maverick Sabre, Etta Bond & Ed Thomas
After the huge success of our last songwriting workshop, join Carly Wilford from I Am Music as she brings some of the most respected song writers to share their musical insight. Maverick Sabre, Etta Bond and Ed Thomas will showcase their knowledge and hit making experience and then answer questions on your own musical projects.
Breaking the music industry doesn't have a solid formula. With the ever changing landscape of streaming and new social networks, cutting through always goes back to one thing, the music. Normally hidden away in the studio or smashing it on international stages, I Am Music brings forward some of the music scenes most respected ears. Giving new and developing artists, producers and musicians the opportunity to seek advice, support and inspiration on their current musical projects.
Split up in to small dedicated and rotating groups, each 15 minute quick fire session brings a wealth of not only knowledge but guidance, honesty and sought out studio secrets.
Take your career to the next level or steer it in a different direction, this workshop could remap your world forever.
RSVP:
s.apple.com/dE0q6Z2n6g
FOLLOW IAMMUSIC.TV:
Google + ::: goo.gl/aqS9BX
Facebook ::: www.facebook.com/IAmMusicTV
Twitter ::: twitter.com/IAmMusicTV