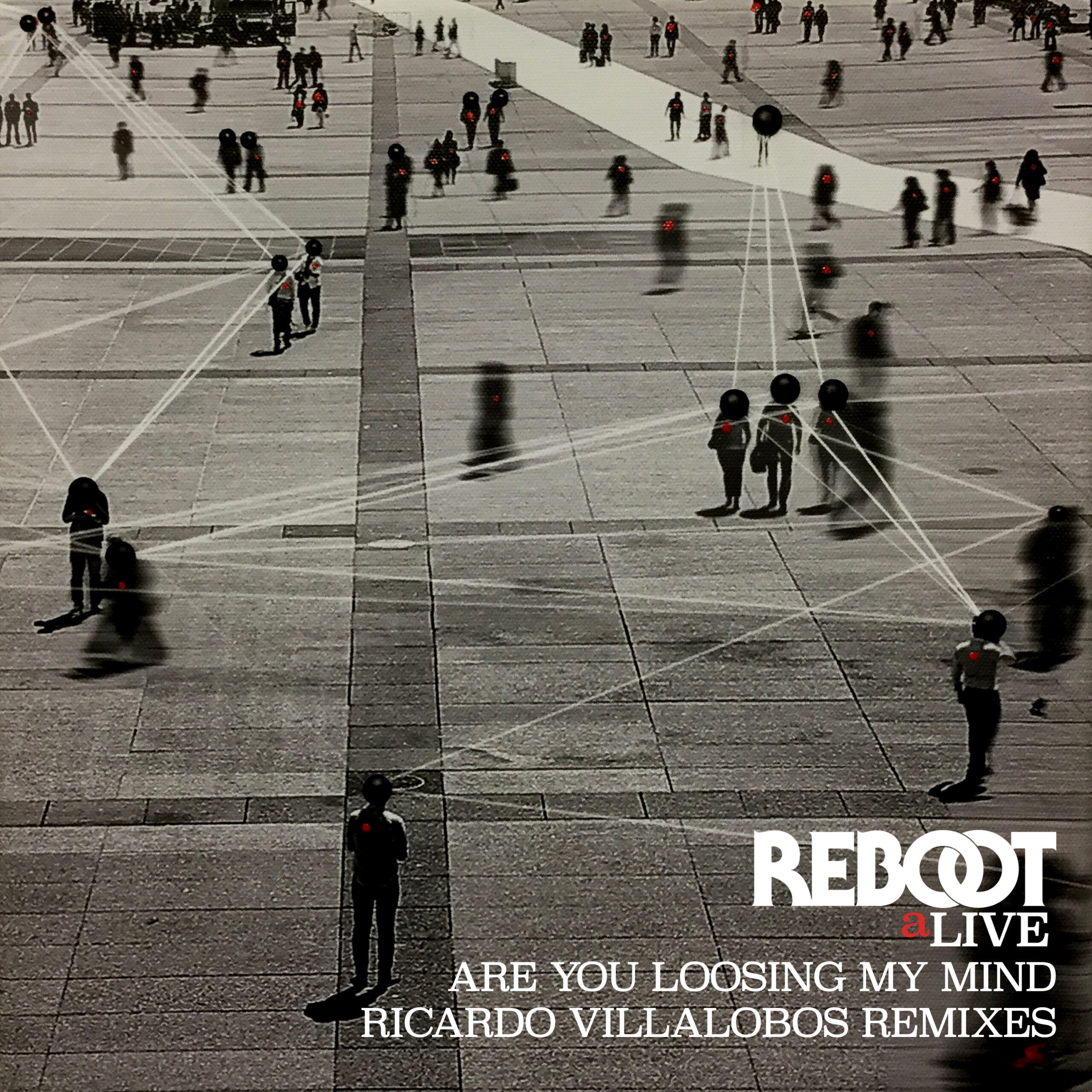 Reboot - Are You Loosing My Mind (Ricardo Villalobos remixes)
In April 2017 Reboot revisits a key cut from his recent album aLIVE on Get Physical, with two remixes from none other than Ricardo Villalobos.
That album, his third, was another expressive statement from the long-time house and techno minimalist. It comes years into his impressive career which has taken him to headline shows all over the world, as well as to labels like Cadenza, Defected and of course Get Physical.
The original included here is 'Are You Loosing My Mind', a dubby and ever-evolving track with intricate little sounds, slinky synths and organic textures all run through with intoxicating vocal samples and waify keys. It's one that really burrows into your brain and makes your body wriggle.
Master minimal man Ricardo Villalobos then serves up two stunning remixes. As ever, with his 24-minute long 'Hauswiedermischung' version he has created a kind of detailed sonic chaos in which the track just about holds together without ever losing its underlying groove. Alien sounds, jazzy hi hats and cymbals, wonky sine waves and more mind melting tricks and techniques all scuttle and wrap around each other and tie you in knots.
Next is Ricardo's equally epic 'Losing My Miles' remix, where he really loosens the grip on the track and lets it wander in and out of coherence, taking it and us along for a special ride that only Ricardo can deliver. From beginning to end, you don't know what to expect, but you know it when it comes because it leaves you in awe.
This is a landmark package that offers some of Reboot and Villalobos's finest work to date.
Tracklist:
1. Reboot – Are You Losing My Mind (Ricardo Villalobos Hauswiedermischung)
2. Reboot – Are You Losing My Mind (Ricardo Villalobos Losing My Miles Remix)
3. Reboot – Are You Losing My Mind