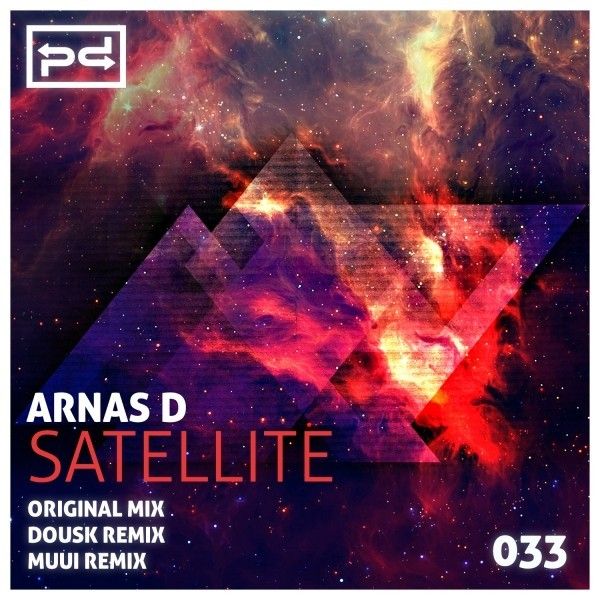 Arnas D - Arnas D – Satellite
The 33rd release on Darin Epsilon's Perspectives Digital welcomes Arnas D back to the label for a brand new single. The Lithuanian producer has long been one of his country's most beloved electronic music artists. His dynamic club grooves have found favor with many world-class DJs over the years, with Sasha and Nick Warren being two of his biggest supporters. Arnas now returns to Perspectives for a new single titled 'Satellite' which is accompanied by remixes from Dousk and MUUI.
The Lithuanian's crisp beats and vibrant drums carve out an infectious groove as the track gets underway. Drone-like stabs and warped tones cut through the atmosphere as momentum builds. A short break only adds to the intrigue with an underbelly of grating rhythms and eerie electronics. With anticipation mounting, waves of percussion bring a warm rush out of the break which further mystifies the senses, setting up a thrilling conclusion. Another perfect club construction from Arnas D.
The first interpretation of 'Satellite' is provided by Dousk who is making his third appearance on the label. The Greek artist and long time favorite of John Digweed has made a huge impression over the first quarter of 2015. His unique rhythmic approach has melded well with the 'Satellite' motifs , while fresh vocal hooks and a revamped bassline inject some measurable funk into the groove. A stripped down second act adds anticipation and mystique before a band of vocal gates intensifies for a rousing conclusion. Brilliant remix from Dousk who continues to be at the top of his game.
The second and final interpretation of 'Satellite' is provided by MUUI who is making his debut appearance on Perspectives Digital. The Berlin based producer and Paranoid Dancer label boss is fresh off the release of his 'Escape The Remedies' LP on Marc Poppcke's Crossfrontier Audio. His productions have touched a broad spectrum of electronic music luminaries with Guy J, Tiga, and Slam being some of his biggest supporters. MUUI's 'Satellite' interpretation offers a deeper and dubbier take on the track which complements the previous two versions very well. Shifty rhythms and a storyboard of hypnotic motifs develop a melancholic air early on. Soothing chord changes and eerie lines add an enlightening narrative which MUUI's uniquely tailored beats keep firmly on the dancefloor. A gorgeous late night interpretation which caps off another highly anticipated release from Darin Epsilon's label. Don't miss it.