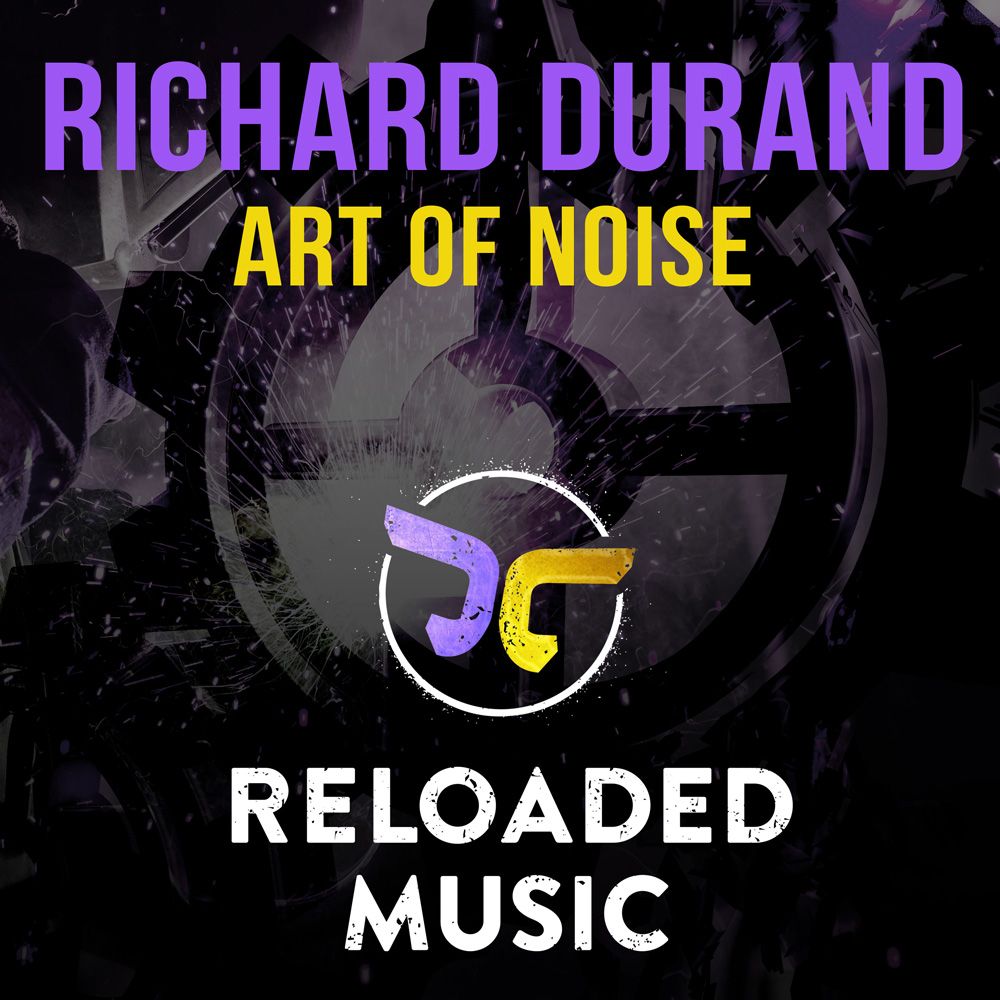 Richard Durand - Art of Noise
"Harder, Faster, Bigger, Bolder… Darker!" – that's the rally cry! An unstoppable, irresistible force of sonic mass & motion, its result! To scene-wide delight, September saw Richard Durand launch his artistic revolution through a new label; it's debut single, 'Face Of Chaos' and a raft of other musical measures and endeavours!
Today, he chambers Reloaded Music's second round, bringing greater yet perspective to that new audio code. 'Art Of Noise' has already been sound-checked by a legion of top-flight DJs, received keen props from the electronic music press and floor-side, thrilled fans by the thousand. Premiered to arena-wide delight in Katowice, during his Mayday Poland gig in Nov, its debut 'drop' was captured in all its arm-uplifting glory for 'Art Of Noise's official video, which you can put eyes to below!
A blink-&-miss reload and Richard's imprint is ready to rock again, with every-bit-as-formidable follow-up, 'Art Of Noise'! Richard's latest earthmover comes fully rigged with ripped beats, elevating-tempos and razor-sharp rim-shot percussion. Brilliantly imaginative, its echo chamber FX and polygraph-tense riffs further ramp its atmosphere. Its 'Art Of Noise' in both name and nature too, with DJ Mag hailing it as having "far more sophistication, idiosyncrasy and attention to detail than the average", whilst giving it a resounding "8.5/10" thumbs-up!
The track's received a healthy stack of early club and radio support too, with DJs lining up to spin the track's praises. Aly & Fila, Standerwick, Giuseppe Ottavani, Jordan Suckley, Andy Moor, Photographer, Indecent Noise, Paul Oakenfold, (deep breath!) James Dymond, Stoneface & Terminal, Mark Sherry and Sean Tyas are just some of those in close 'Art Of Noise' support.
The track is out today and available from all Reloaded Music resellers!!
* Reloaders, don't forget club-kids, Reloaded Radio is available as an Apple Podcast, through Richard's Soundcloud & Mixcloud channels!! Premiering on the last Friday of each month, it commences Sept 25th 2015. The hour-long show will be a tightly structured summary of his current hottest floor-whackers, along with a 15-minute speed-mix from a Reloaded-minded DJ each month.