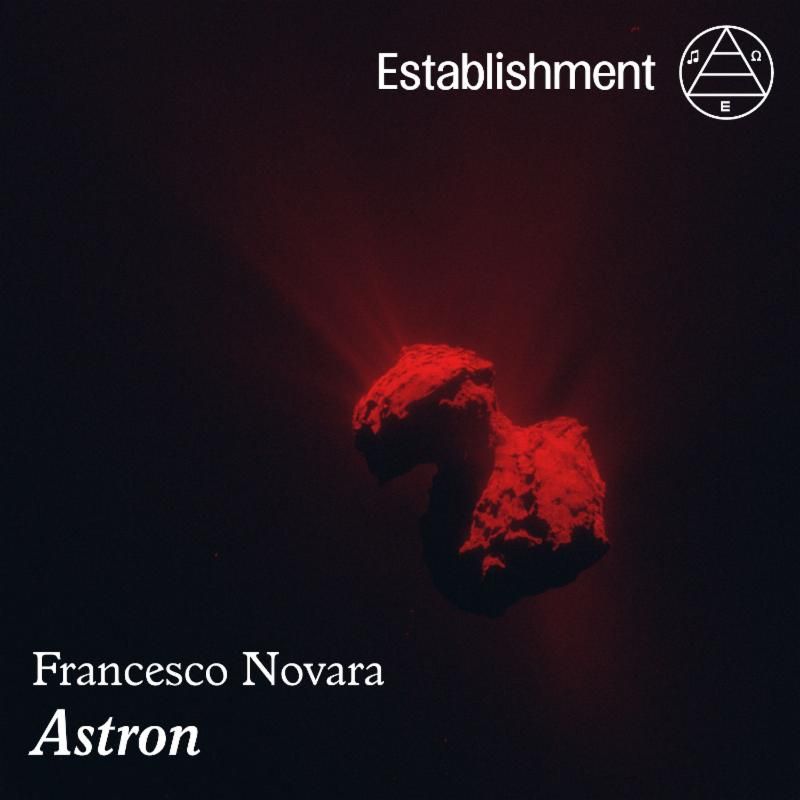 Francesco Novara - Astron EP
Fresh wonders of space exploration continue to awe and inspire artists. In a new downtempo release, Italian composer Francesco Novara delivers an EP fabricated from just two sound samples of a European spacecraft that visited (and landed on) a comet. It marks a unique collaboration between record label Establishment and the multinational European Space Agency ESA.
Novara has honed silky-smooth virtuoso production craft on prolific work for TV and film. He shows off that prodigious talent by weaving every sound in the entire release from a single sample of sonified data from the spacecraft Rosetta. The raw materials for every pad, every drum sound, every melody in the album is derived from the oscillations in the magnetic field of the comet – a kind of comet song found by scientists reviewing the data.
But the music is far from academic. The resulting grooves have the cool, collected self-assurance you'd expect from an astronaut mission commander. The album tells the saga of a mission in four tracks, recalled in chilled out, precise electronic cinema. Far from the drugged-out or dystopian spaceflight music of the past, this is 21st century technology, efficient and dazzling.
Then, Novara delivers a surprise pop single in "Ready to Fly."
The work also continues ESA's commitment to Creative Commons, Open Access and Remixing. The original adaptation of the magnetic data from the comet into human audible-sounds was performed by German composer Manuel Senfft, then made available to the public under a Creative Commons license. Establishment's partner music technology site CDM has been an open advocate of using this data for creative purposes, and label chief Peter Kirn has worked with ESA to deliver talks on the topic at ESA's science and research center in the Netherlands and in Moscow.
By bringing Establishment, CDM and ESA together, Astron is a small step for sharing science and artistic output around spaceflight, one that heralds more giant leaps to come.
EP Title: Astron
Artist: Francesco Novara
Label: Establishment
Release Date: September 8th 2017
Formats: Digital
1. Ignition
2. S.O.S.
3. Sexy Astronaut
4. Back Home
5. Ready to Fly