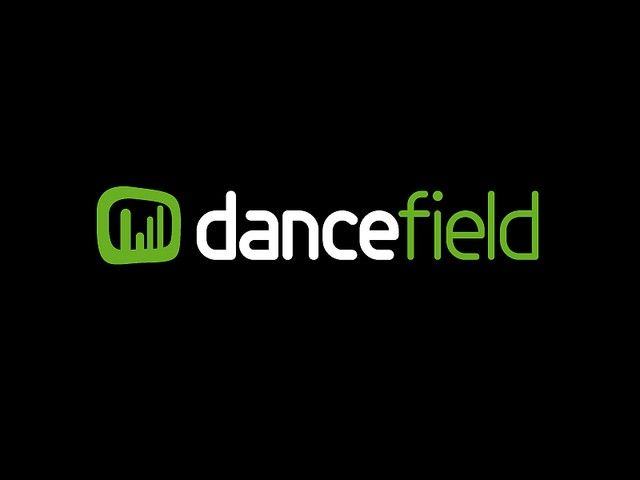 ATB announces ATB in concert USA 2013 dates
June 18, 2013 – After countless DJ performances at the biggest US festivals such as Electric Daisy Carnival and Beyond Wonderland, his yearly US bus tour and his residency at Marquee Nightclub Las Vegas, ATB announces show dates for engagements throughout the US. ATB will partner with Insomniac, the premier producer of dance music events and festivals, to create a memorable experience for fans that can't be missed.
This exciting live concert tour launches October 4 in San Francisco at the Warfield Theatre where ATB will share his hits as well as new tracks off his upcoming album, which will feature a live band, consisting of drummer, guitarist, bassist, keyboarders, the original singers, and of course ATB.
For more than 15 years the three letters – ATB – have influenced the electronic music scene worldwide on a very unique and thrilling way. Not only a DJ but also a musician, Andre Tanneberger better known as ATB is famous around the world for his eight studio albums including hits like "9pm", "Ecstasy", "What about us", "Let u go", "I don't wanna stop" and "Never give up".
ATB IN CONCERT is more than just a simple DJ show. It's a whole live concept implemented by a tour crew of 30 people combined with Insomniac's unparalleled production. A complete evening, which is guaranteed to be an exceptional show unlike any ATB show before.
"I'm really looking forward to present the people this special event concept in the US for the first time. To perform my music live with a band is also for me a very special experience. It gives me the possibility to getting even deeper in contact with my audience then ever before. The singers, the band, me and even the whole backstage crew got much more possibilities to interact with the people. It will be unforgettable evenings with a lot of energy." Andre says.
ATB will present at least 4 shows during two weekends in October. The exact dates and locations are:
4th October // San Francisco // Warfield Theatre
5th October // Los Angeles // The Palladium
11th October // Chicago // Aragon Ballroom
12th October // New York // Roseland Ballroom
Tickets will be available starting July 30, on the official ATB IN CONCERT website. The first 20 tickets sold for every tour stop will win an exclusive Meet & Greet with ATB during the concert.
For further information please visit:
www.atbinconcert.com
www.facebook.com/atbinconcert
www.twitter.com/atbinconcert
– MORE –
ATB Press Kit:
http://dancefield.com/press_kits/atb_press_kit.zip
###
About ATB
Only a few international artists presenting their own style succeed in having such a lasting effect on the international dance scene for more than ten years. Andre Tanneberger presents his individual spirit in all of his tracks and still stayed true to ATB.
Well known for his single "9PM (Till I Come)", his eight studio albums, six "in the mix" compilations, two "Sunset Beach DJ Session" compilations and a total of four DVDs, he is one of the most famous international electronic music artists. For years he's represented at the top 25 of the DJ Mag Voting, this year on rank 21.
His energetic, emotional and unique DJ sets serve as the universal language he uses for more than 15 years now to tour all around the globe to get into direct contact with his fans at all times.
Andre has been lead to become one of the most important producers and musicians for electronic music of the last decade. Having worked on previous albums with international stars like Heather Nova, Moby, William Orbit, Roberta Carter Harrison, Jan Löchel, Haley, Betsy Larkin and Aruna, has led Andre to collaborate with such artists as Rea Garvey (Reamonn), Armin van Buuren, Dash Berlin, JanSoon, Sean Ryan, Melissa Loretta, Fuldner, Christina Soto, Kate Louise Smith and Josh Gallahan on his latest album "Distant Earth".
www.atb-music.com
www.facebook.com/andretanneberger
About Insomniac
Insomniac produces innovative music festivals and events featuring immersive multisensory environments enhanced by state-of-the-art lighting and sound design, large-scale art installations, interactive circus and theatrical performances, boundary-pushing special effects, pyrotechnics and fan participation. The quality of our fans' experience is the company's top priority. Insomniac's premier annual event, Electric Daisy Carnival, is one of the largest, most spectacular music festivals in the world. Insomniac has produced more than 250 music events and for more than 3 million attendees in California, Colorado, Florida, Illinois, New York, Texas, Washington and Puerto Rico. Founded by Pasquale Rotella, Insomniac has been based in Los Angeles since it started in 1993.
Keep up with Insomniac announcements and news on Facebook and Twitter.