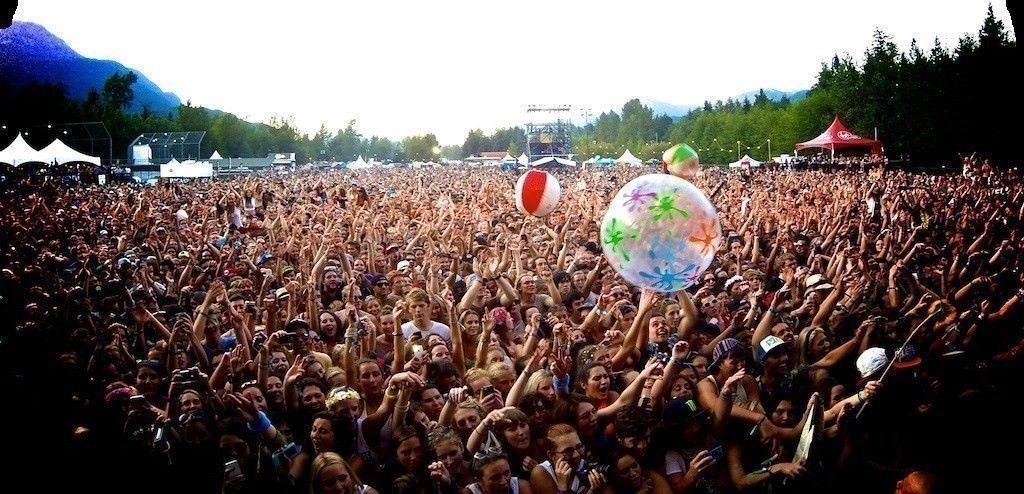 Attending festivals for less
Summer, for many can only mean one thing – festival season. The time when groups of friends all get together, go off traveling, see the bands they've loved for so long and…spend every single penny they've earned on over-priced food, beer and tickets. Well, that's all true, up to a point. You really do not need to spend a fortune to enjoy the sights and sounds of these mid-year cultural high points. Here's how you can, with very little effort, reduce the costs that surround this exciting, happening time of year.
Reading and Leeds festivals are just weeks away and everyone who's attending will be beginning to dig through their sheds and attics for their tents, sleeping bags and – if they're sensible – inflatable mattresses. However, if you haven't got all this camping equipment to hand, buying it brand new can be pricey. Add this to the already £200+ weekend camping ticket for the festival itself, food, drink and travel, and you can be paying hundreds of pounds for one weekend. Fortunately, it is possible to save money while attending major festivals, mainly through forward planning and purchasing as little as possible from the festival site itself as possible.
Bring all the snacks
Festivals now provide an abundance of fast food aimed at the intoxicated, hungry festival-goers, which is why most are open all night. However, the cost of these can take its toll on your wallet. Reading Festival,for example, lasts four days. If you buy an average meal from a fast food van, which is usually at least a fiver, three times a day, that's £60 spent on just food for the whole festival. Instead, load up on lightweight, cheap, carby snacks for the weekend; biscuits, crisps andoat bars are all great to snack on and won't cost nearly as much as the festival food. Similarly, buy your beer from a supermarket near the festival instead of inside. Most festivals – Reading and Leeds included – have a large supermarket nearby.
Something borrowed
Instead of buying your camping equipment brand new, ask around your friends, family and neighbours if you can borrow theirs. Promise to treat their belongings with respect and if anything happens to them, assume them that you'll replace or reimburse them. If they agree to lend you their tent,make sure to give it a 'test run' to ensure you know exactly how to put it up properly and to clear out any cobwebs and creepy-crawlies. Similarly, if you're borrowing anything inflatable, making sure you check for punctures.
Travel on the cheap
Booking your train ticket in advance saves you money and booking a specific train will save you even more. Just make sure you catch the right train so you don't end up having to pay the full fare on the day. If you want to travel for even cheaper, book the coach instead. Reading and Leeds Festivals, just like most major festivals,have coach services available from various corners of the country and, although the journey may be slightly longer, you'll get to travel for less, with like-minded people going to the same festival as you.
Julie Bowen