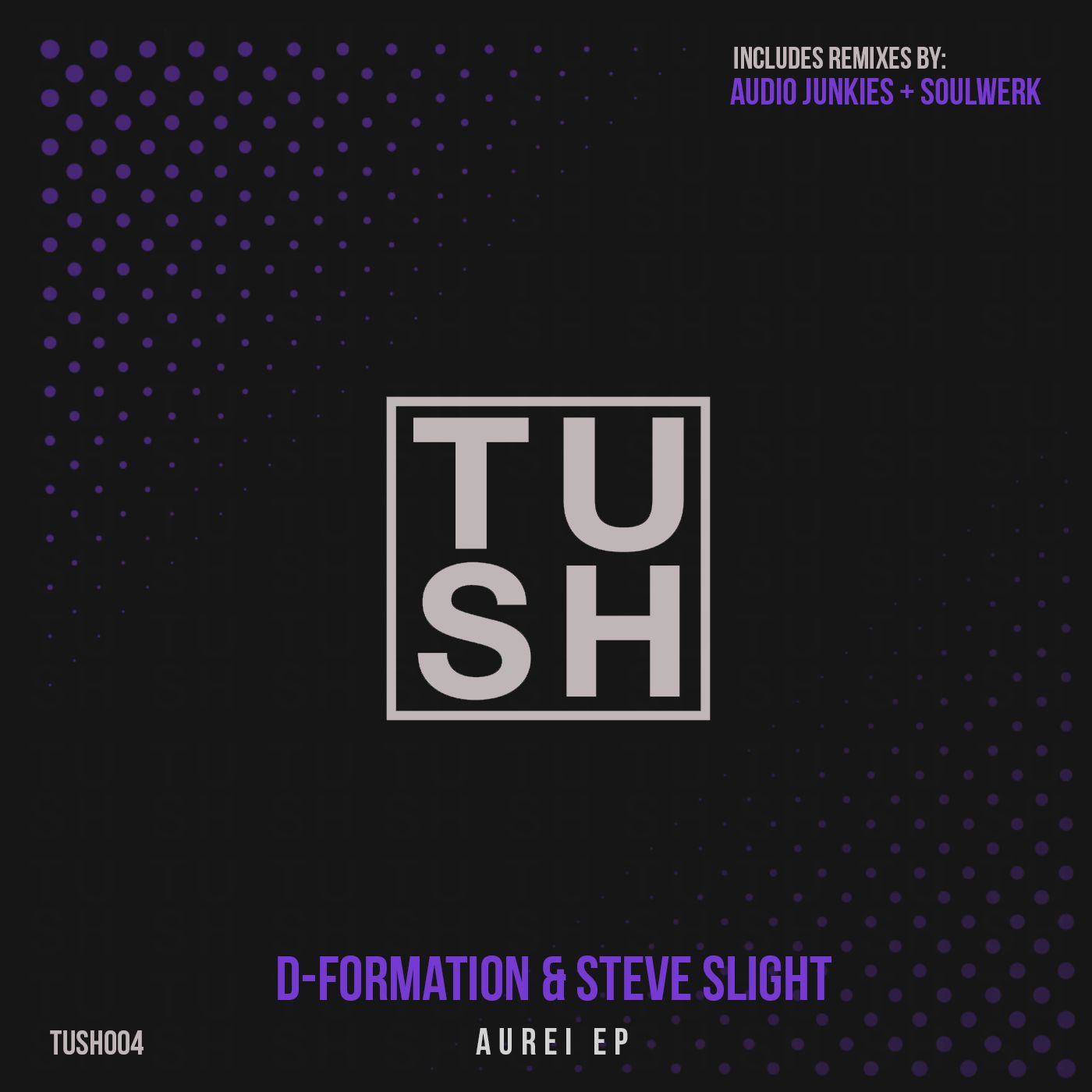 D-Formation, Steve Slight - AUREI EP
The fourth release on T U S H music is a great EP by one of the most respected and popular artists, owner and main exponent of Beatfreak Recordings D-Formation (Suara, Stereo Productions, Toolroom, Beatfreak Recordings, Natura Viva, Yoshitoshi, CR2, Nervous, Global Underground, Perspectives Digital, 303 Lovers etc.) and one of the most innovative producers Steve Slight (Selador, Manual Music, Soulful Techno, Sudbeat Music, 238W, Sound Avenue).
They delivers us two tremendous original tracks plus 2 incredible remixes by the famous Israel Audio Junkies (Diynamik Music, Suara, Noir, Get Physical, Lapsus, Florentine Records, Great Stuff, Incorrect, Sincopat, Renaissance, Sudbeat, Global Underground, Definitive, Hotfingers, Assymetric Recordings) and the well known Soulwerk (Stereo Productions, Saved, Snatch!, KD music, Sincopat, Great Stuff, Material, Bitten, Lapsus)
"AUREI" EP includes "AUREI" – a track with a magical spirit, niches of fantastic melody and groovy rhythm which can take you to deep electronic journey.
"The Lure Of Rising" – fascinating must hear track. A great combination between strength and tenderness.
Audio Junkies's remix is an incredible interpretation of "AUREI". Soulwerk's remix is the more energetic version of "The Lure Of Rising"