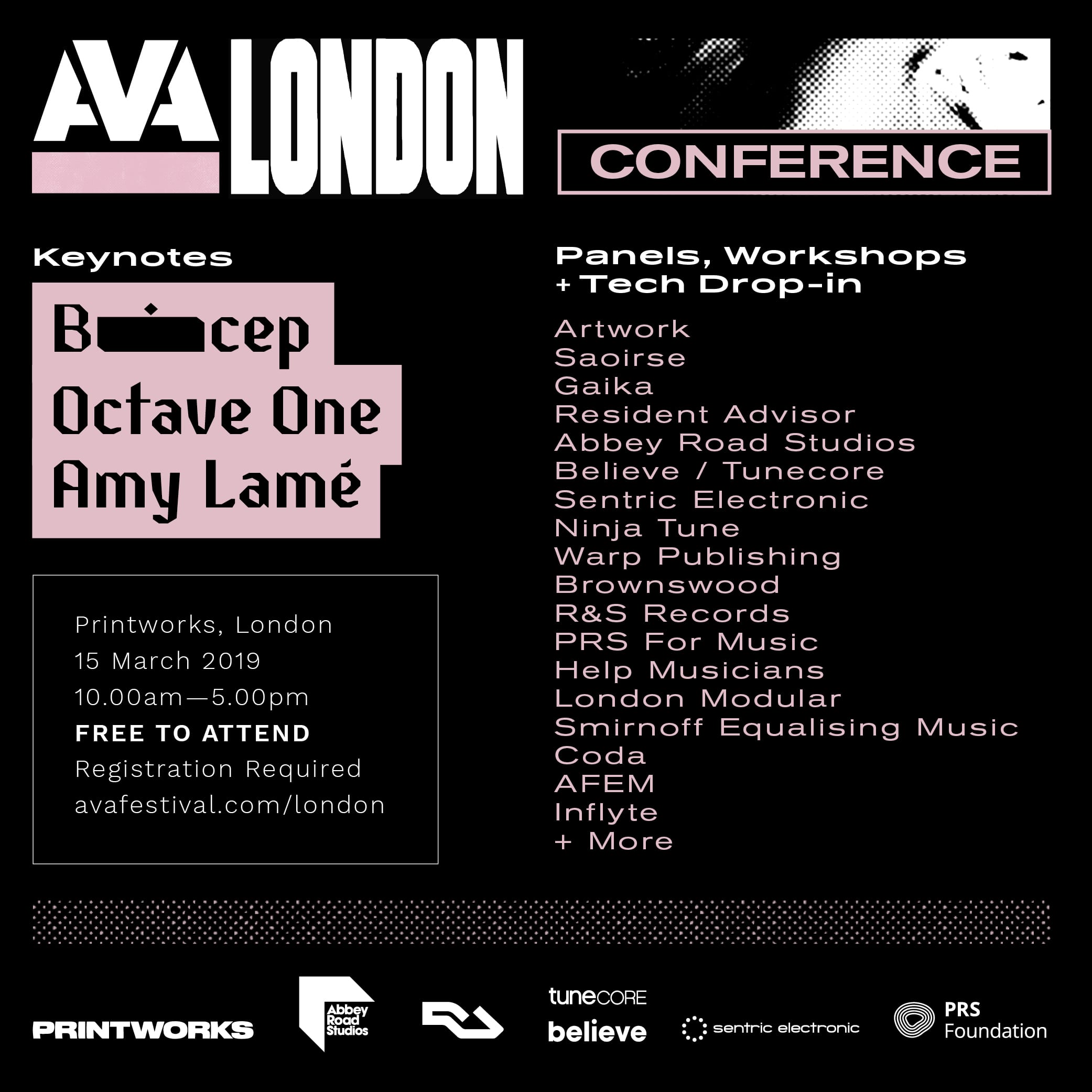 AVA announce full London conference programme at Printworks
Elsewhere, Smirnoff's Equalising Music campaign that is committed to pushing the conversation on equality in music forward invite genre spanning DJ and Irish native Saoirse, long term London based DJArtwork to sit down talking techniques, selecting and wellbeing on tour.Today, AVA announce additional names to their free London Printworks conference programme on Friday 15th March. The conference will offer an insight into the music and arts industry from artists, agents, labels and innovators. Bicep, Octave One, Abbey Road Studios, London's Night Czar Amy Lamé, Resident Advisor, Ninja Tune, Artwork and more will form line up of panels, workshops and keynotes alongside some of the industries most notable names and brands.
Returning to Printworks after a sell out string of live shows last year is two of Belfast's most notable producers and DJs Bicep for an extremely rare Keynote with the The Irish Times' Seamus O'Reilly. Joining the Bicep lads as the closing keynote of the day is Detroit techno trailblazers Octave One. The brothers who burst into the scene in the 90's have since paved the way with their 2000 hit single "Blackwater" selling one million records worldwide.

London's Night Czar Amy Lamé will give a comprehensive discussion on how she moves the conversation forward around the night time economy with journalist and host Lauren Martin.
Longstanding institutional recording studio Abbey Road will join the programme of events as they examine how the world's first purpose built recording studio is continuing to innovate production in 2019.
Standing at the front of the royalties and sync industry PRS for music will also join the lineup focusing around the topic of artist development.
Date – Friday 15th March
Timings – 10:00 – 17:00
Notes – The conference is access to all ages and there is no age restriction
https://kaboodle.co.uk/event/ava-london-conference