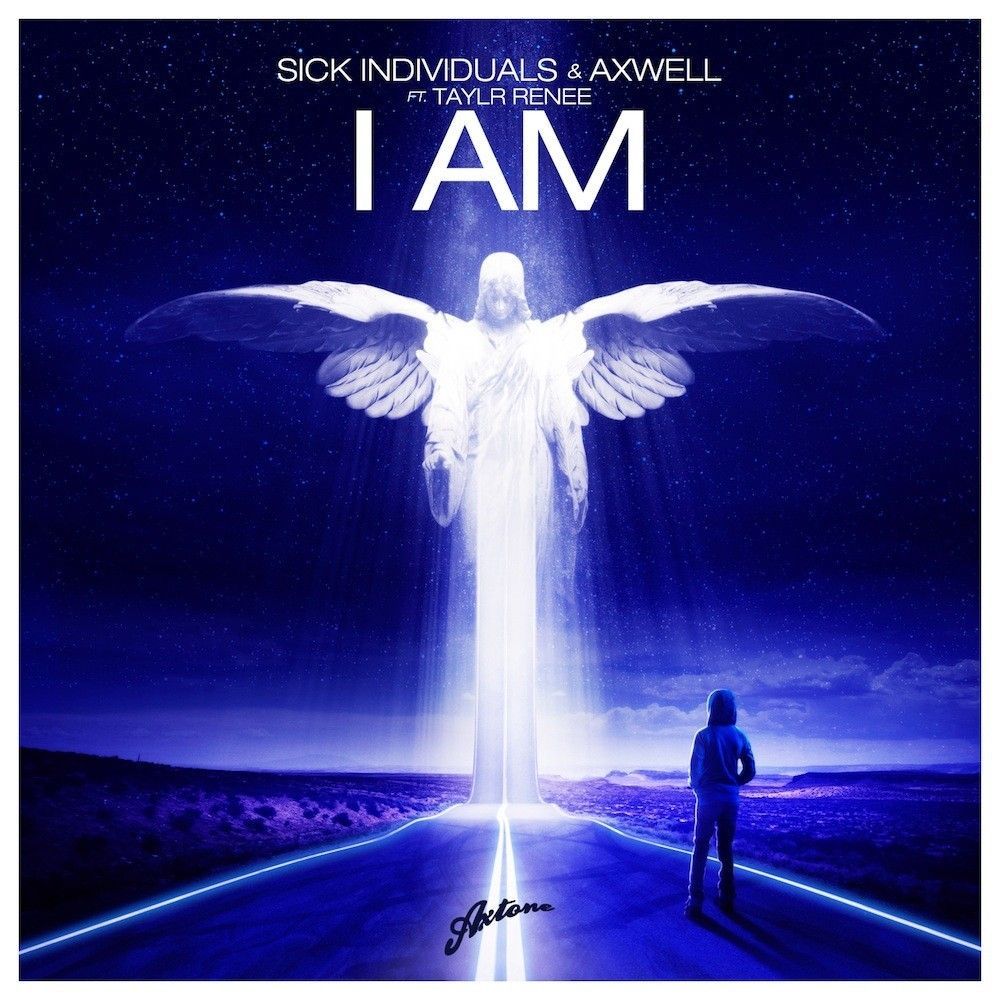 Axwell, Sick Individuals and Taylr Renee – I AM
The global dance icon and five-time Grammy nominated Swedish DJ Axwell, along with collaborators Sick Individuals and Taylr Renee want you to make an official music video for their new chart-topper 'I Am'!
The track is a collaboration between the Swedish producer and Dutch duo Sick Individuals and features euphoric vocals from Taylr Renee. Feel free to draw inspiration from the angel on the album cover, otherwise the creative direction is completely open – so listen to the track and get creative!
Deadline for submissions is 24 November 2013, 23:59 GMT time: http://genero.tv/iam/
Awards & Judging
The winner will receive $5,000 and have their video used as an official music video for 'I Am'.
Outstanding videos will also be nominated for the 2013 Genero Awards and in the running for $50,000 in awards.
The winner and finalists will be chosen by Axwell, Sick Individuals, Taylr and Genero.

About 'I AM':
Breakthrough DJ/Producer Dutch duo Sick Individuals and US vocalist Taylr Renee have collaborated with house music royalty Axwell on the standout track of 2013 that comes hot on the heels of Axwells Beatport No.1 'Center Of The Universe' Sick Individuals have turned heads across the electro and house landscape recently with releases such as their remix of David Guetta and Rihanna's hit 'Right Now' and their recent two-track release 'Drum Machine / Chase' through Size X. The latter signalled a rise in standards for the duo's productions, and this new release 'I AM' continues along that path.

With a history of discovering talented vocalists Axwell has uncovered yet another gem in California's Taylr Renee who is both the vocalist and lyricist on 'I AM'. Taylr's collaborations past, present and future alongside no less than Schoolboy and James Egbert, Tom swoon, Quintino and MOTI and Noisecontrollers show that Taylr's talents have not gone unnoticed and her star is set to rise over the coming months. The combination of talents here results in a driving yet euphoric progressive house track whose trajectory is constantly lifting the track to higher levels. The vocals add an unforgettable melody that lends the track an ethereal yet optimistic atmosphere. This is a song clearly crafted by three experts in their field and in doing so they have provided the house anthem of the summer.

Originally signed during last year's Amsterdam Dance Event 'I AM' was debuted by Axwell in Dallas on New Years Eve where following a fan video upload the moniker 'Lights All Night ID' was soon attached and from then speculation about the track soon grew on the blogosphere. Axwell – "Sick Individuals have been on my radar for quite some time and when I heard the track it was super nice, but needed a bit of work. I loved the vibe in the song – you know I always need to feel something and Taylr's vocal made me feel good on so many levels – so I signed it to my label, Axtone Records, and shortly after the guys suggested we finish the track together as a collaboration and I was happy to oblige!
For more information on Axwell:
http://axwell.com
https://twitter.com/Axwell‎
https://soundcloud.com/axwell‎
For more information on Sick Individuals see below:
http://www.sickindividuals.com
https://twitter.com/SICKINDIVIDUALS
https://soundcloud.com/sickindividuals
https://www.facebook.com/sickindividualsofficial
For more information on Axtone see below:
http://axtone.com
https://www.facebook.com/axtone
https://www.youtube.com/user/axtonetv
https://twitter.com/Axtone