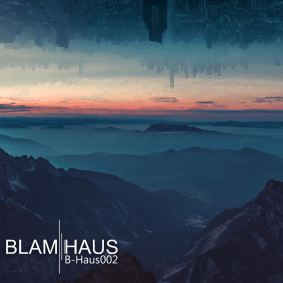 Blamhaus - B-Haus002 EP
Building on the momentum of the well-received first release, B-Haus is back with a second sizzling EP from the label boss Blamhaus.
Blamhaus hails from South East London but takes his musical cues from far and wide, including Northern Soul, dubstep, blues and acid. He has a special love of bass and has been supported by plenty of DJs from across the scene. His second outing is another mind melting techno offering that doesn't mess around.
The opening track on the EP is a heavy slice of melodic techno. The fantastic 'Fourpointfour' pairs a substantial bassline with glacial pads, all the while being underpinned by skippy hi hats and a hefty 808 which will work to lock in any dancefloor.
The slick and compelling 'Mind Cycles' is high tempo funky techno with real bass weight. Racing kicks and floating mids have tumbling bass below that sends your mind into a spin.
Last of all, the atmospheric 'Dum Dum' is deep, spacey techno with a liquid feel. Loose but textured percussion, swirling pads, driving beats and a throbbing sub bass all have a sci-fi feel and add up to a proper dance floor trip.
The techno Blamhaus deals in is a mixture of physical and cerebral and thus leaves a truly lasting impact.
Tracklist:
1. Fourpointfour
2. Mind Cycles
3. Dum Dum