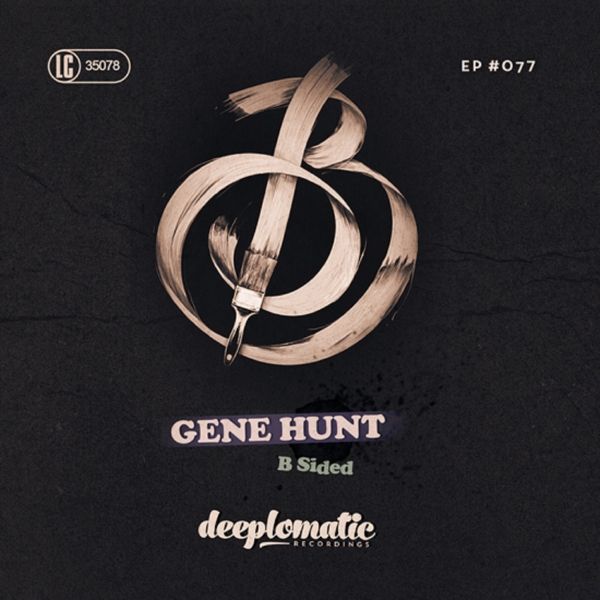 Gene Hunt - B Sided
On any given night in Chicago, it's more likely than not that Gene Hunt is somewhere, crouched over the decks and working his magic. One of the true representatives of Chicago House Music, Gene is one of the top artists to emerge from the city, with a career spanning back to the initial wave in the early 1980s. As a teenager, he played at many of the key touchstones of the first generation of House Music spots, including the Warehouse, The Playground and The Music Box; he's been best known in the last few years for a series of tracks made then with the legendary Ron Hardy.
In this EP, "B Sided" Gene has imprinted his stamp with his own musical style, an alteration between soulful, vocal recordings and harder, rough tech-y tracks.
The EP starts with "B Sided" a track with haunting vocals and a rolling percussion, hi-hats are very high, with that classic Chicago jack sound. The EP is followed by "Merry go Sound", Gene gives us something to play around, with a mind-bending arrangement, a melody that rolls and rolls through variations without ever losing track of a hypnotising beat, a rough-around-the-edges percussion mixed with dirty drums. The last track is "Sax Groove Track", which is also a treat, just a bit more subtle but no less energetic for the dance floor, it has a stronger bottom that will take you a bit deeper with less dependence lead to a breezy feel, definitely right for getting away this summer. Overall the EP it´s a masterpiece that can´t be missed!
​​Tracklist:
1. Gene Hunt – B Sided (Original Mix)
2. Gene Hunt – Merry Go Sound (Original Mix)
3. Gene Hunt – Sax Groove Track (Original Mix)
Buy:
Beatport: https://www.beatport.com/release/b-sided/1977231
Traxsource: https://www.traxsource.com/title/779684/b-sided
Website: www.deeplomatic.com
Soundcloud: https://soundcloud.com/deeplomaticrec
Facebook: https://www.facebook.com/deeplomaticrec
Twitter: https://twitter.com/deeplomaticrec