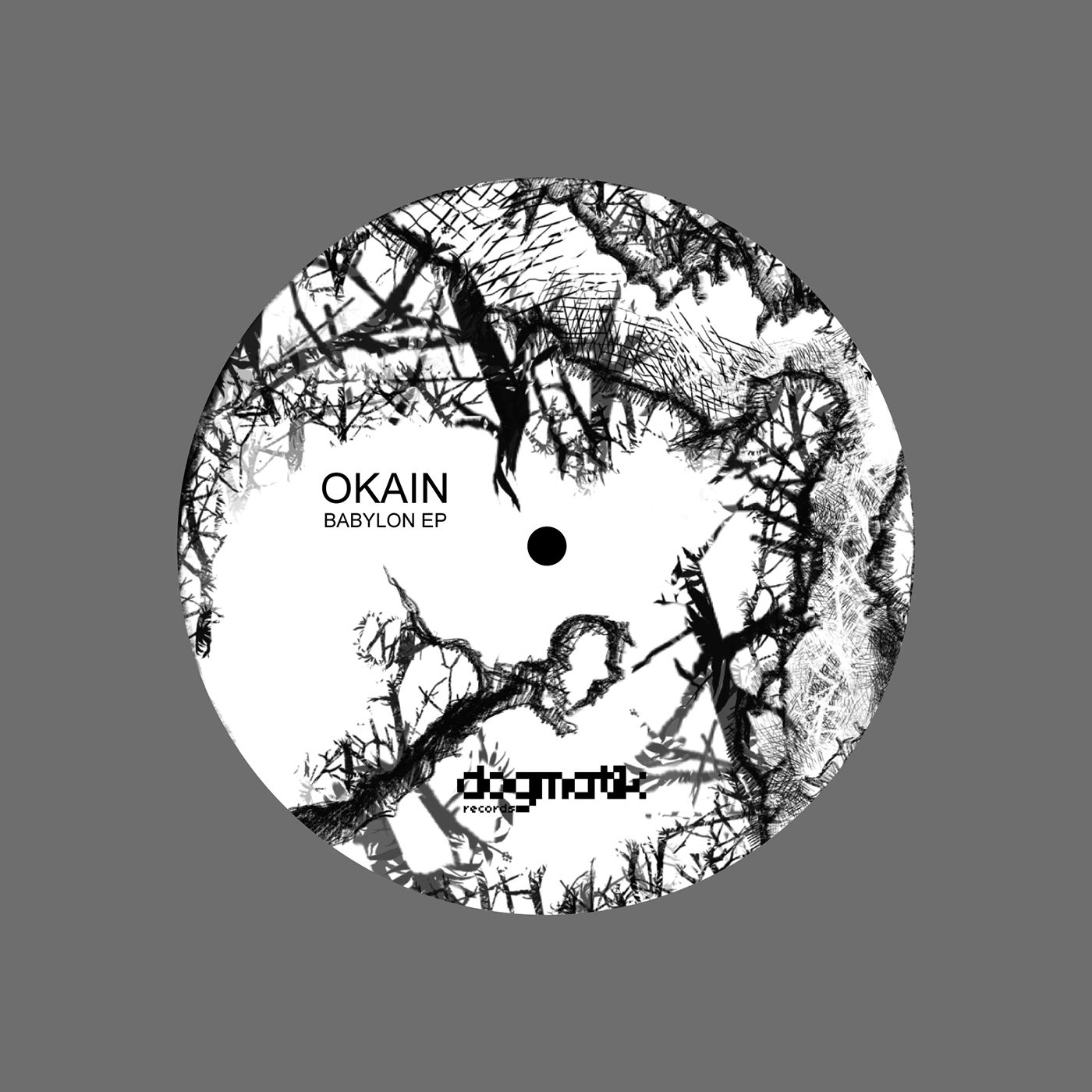 Okain - Babylon EP
Underground institution Dogmatik is back with a new EP from esteemed producer Okain, who makes his grand debut on the label with four firing new tracks.
Okain is a French veteran and man whose discography boasts many essential club cuts on labels like No Fit State, his own Talman Records and Truesoul. With a real knack for infectious grooves, he leans on both house and techno in equal measure and regularly plays spots such as Panorama Bar Berlin, Fabric London or the Rex Club in his native Paris. One of the French scene's most esteemed artists, he is a perfect fit for Dogmatik.
Top title track 'Babylon' opens the EP with its rolling bass, claps and gritty Rhodes chords. It's a tight and taught cut with warm, rich details and a silky skip to the groove that will get any floor moving. After that, the mainframe processed beats of 'Radio Therapy' are perfectly loopy, pulling you down into a smooth world of gliding bass and smeared chords. It's effortlessly dynamic and, with a touch of sci-fi feeling to it, will stand out in any set.
The masterfully punchy 'Permeable' delivers another trademark Dogmatik cut with elastic bass hovering above classic pads. It has a sense of futuristic Detroit soul to the sounds that elevate it above many tracks and will carry you off into the galaxy with real style.
The EP closes with the secret weapon, 'r4r5r6', reprising the same sticky groove, but backed up with a killer bass riff. It's a more manic, busy track for the peak time that will get right into your head and is a brilliantly restless affair.
This is a varied EP filled with fresh new ideas and all pulled off with great studio skill.
Tracklist:
1. Babylon
2. Radio Therapy 3. Permeable
4. r4r5r6