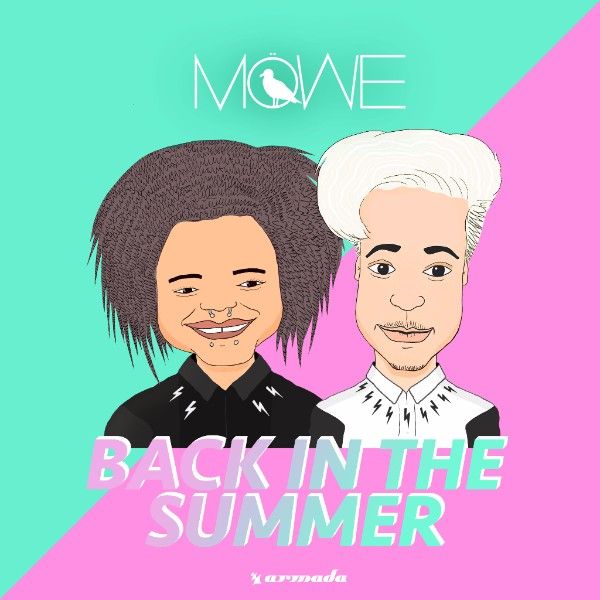 MÖWE - Back In The Summer
Fresh from the massive success of previous single 'Lovers Friends' on the European airwaves, MÖWE have announced to drop their debut album later this year. 'Back In The Summer' is available for pre-order now and is already generating hype as the title track of the album sees its release on Dutch record label Armada Music.
'Back In The Summer' comprises sixteen stupendously catchy tracks ranging from the original MÖWE indie sound to tropical vibes and addictive pop songs. It features fresh productions such as 'Back In The Summer' (feat. Cleah) and 'Boy Oh Boy' (feat. Jerry Summer), in addition to sparkling instrumentals and other impressive collaborations with the likes of Kye Sones ('Eyes Wide Shut'), Junge ('My Direction') and Thomas Fiss ('Signals').

One of the Viennese duo's biggest track to date, 'Lovers Friends' is also included on the album. The song gained loads of airplay across Europe and has also taken over the island of Ibiza though several of the duo's live shows this summer. On stage, MÖWE perform as a live act.

After starting their rise to prominence in 2013, MÖWE soon became inseparable with Armada Music sub label The Bearded Man. Since, the Viennese duo have put out several dashing singles on the imprint, including 'Chasing Clouds', 'Lovers Friends', and, more recently, 'Your Skin' feat. Bright Sparks. In addition, MÖWE were given the chance to remix 'Strong Ones', one of the singles from Armin van Buuren's sixth and latest studio album. They've also done two remixes for Australian duo NERVO and none other than Robin Schulz remixed MÖWE's 'Blauer Tag'.