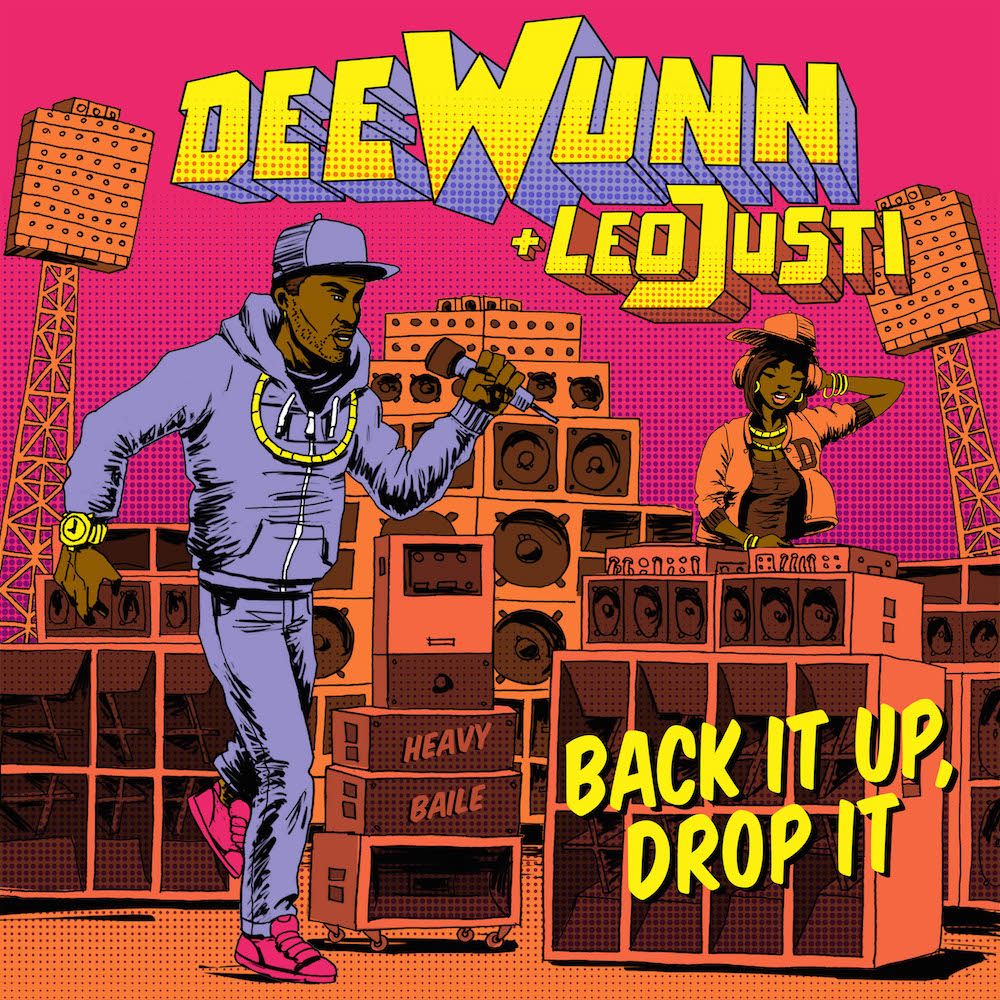 DeeWunn - Back It Up, Drop It
Jamaican Dancehall Star DeeWunn Releases Infectious New Single "Back It Up, Drop It"
Leo Justi-produced track premieres in global Samsung commercial and on KCRW
"Back It Up, Drop It"
DeeWunn + Leo Justi
Out Now Via Waxploitation Records
Buy/Stream "Back It Up, Drop It" Here
Watch The Lyric Video Here
Watch The Samsung Galaxy S10 Commercial Here
The sensational sounds of Jamaica and Brazil join forces on DeeWunn and Leo Justi's new collaboration "Back It Up, Drop It", out now via the groundbreaking Waxploitation Records.
"Back It Up, Drop It" is a dynamic collision of cultures, resulting in a unique blend of sounds that represents DeeWunn's dancehall roots and Leo Justi's self-labeled 'Heavy Baile' movement. DeeWunnuses his impressive mic skills to expertly address Justi's production chops, ensuring that Waxploitation Records are responsible for the release of another gem.
Kingston-born DeeWunn (real name Damone Walker), started as a seasoned MC, dominating rap battles in Jamaica for years. After a friend bet him that he couldn't do a dancehall track, the multi-talented artist hit the studio to prove him wrong.
The result was dancehall fire with his #1 hit "Mek It Bunx Up", which swept clubs worldwide and has garnered more than 24 million streams on Spotify and 100 million views on YouTube. The track revealed an expected passion for reggae's stripped down, dance-inducing cousin around the globe.
Following its success, Los Angeles-based music incubator and globally influential label Waxploitationjumped at the chance to sign DeeWunn. "DeeWunn has such a unique style and presence on the world stage, and we're here to help him explore new collaborations", says Waxploitation founder Jeff Antebi. "We've been introducing him to collaborators in London, Lagos, Mexico City, Los Angeles and Rio de Janeiro to prepare a slew of new singles."
"Back It Up, Drop It" is an infectious, street-style production elevated by Rio's favela mainstay LeoJusti, who has previously collaborated with the likes of MIA, Phantogram, Danny Brown, and more. The single debuted as the soundtrack to the global Samsung Galaxy S10 commercial and was featured as a 'Today's Top Tune' on the critically acclaimed US radio station KCRW.
One listen to DeeWunn's tracks makes it obvious why his music has caught on: his flow and delivery with the elastic pulse of the beats merge the best of dancehall and hip hop, making it absolutely impossible to sit still. That's all part of the plan. "This music is brought to life by dancers, and making people dance is what it's all about," notes DeeWunn.
"Back It Up, Drop It" is now available worldwide on all streaming platforms via Waxploitation Records.