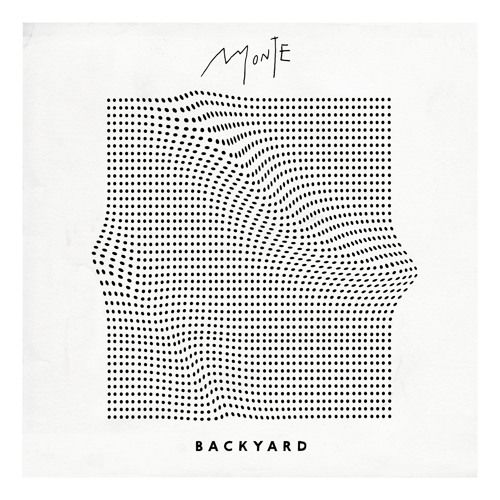 Monte - Backyard
Make no mistake, 'Backyard', Monte's new single, will reign supreme in the coming months. The Hamburg based DJ and producer, a frequent guest to the Beatport top 10 ever since his first Beatport #1 hit 'True' (2012, JEUDI Records), excels himself with this relentlessly forward thinking new track. It comes as little surprise that Disclosure have lined up his next release for their label, Method White.
'Backyard' captivates you from the very first second, a throbbing bassline sets the tone, entangled by a melody that manages to sound both warm and analogue as well as inapproachably cool and sexy; evoking memories of early eighties Hip-Hop and retro computer games while embodying progressiveness. Guest singer David Manning from the Baalsaal / JEUDI Records camp, rounds up the whole affair by adding warm vocals about love in our emotionally cold times: "Stone cold love in the backyard".
Listen to 'Backyard' HERE – po.st/EwYPvL
"That statement reflects 90% of today's generation", assures Monte. "Everyone's connected, postings here and selfies there, but there's no real connection. Even when you sit at the same table with people, conversations are monosyllabic and everyone instantly pulls out their smartphone. It's pretty much impossible to really get through to a person these days", says Monte, musing: "We're on the wrong track, moving apart instead of towards one another".
Human relations in the age of social media – a topic otherwise researched in complex academic studies is delivered by Monte in a single, emotionally and atmospherically dense song. Although strictly speaking, "Backyard" also is the result of years of academic studies, given that Monte has a profound musical education under his belt: He studied drums for 12 years and also took arrangement and orchestration lessons during that time.
After graduating with a diploma, Monte worked as an arranger and co-producer in a big studio in Hamburg. To this date, he also finds time to fill in as a professional drummer for prestigious international artists. Working as a sound designer and synth programmer in his own studio, Monte can be found amid an impressive collection of analogue synths and drum machines. He builds his own programs and custom solutions and has his own YouTube channel hosting production tutorials. As a professional mix engineer, Monte further delivered #1 hits for high profile artists such as Adana Twins, Purple Disco Machine, and Robosonic.
His work as a mix engineer also brought him to the club nights at Hamburg's Baalsaal, where he was asked in 2012 if he would be interested in contributing a song to a little compilation of the club's own label JEUDI Records. Monte was interested indeed and delivered "True". "The day the compilation was released, my phone just wouldn't stop ringing because people couldn't believe how the track was marching straight to the top of the charts. That's how it all started".
It's safe to say that Monte's phone will be once more ringing a lot in a few week's time.
Listen to 'Backyard' on Spotify – po.st/HQC80P
Download 'Backyard' from Beatport – po.st/IEkbgG