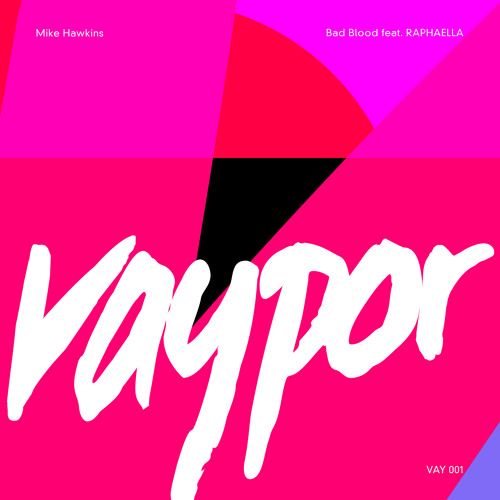 Mike Hawkins ft. Raphaella - Bad Blood
Those who are familiar with the musical vision of Mike Hawkins know he's always been one who tries to stay ahead of whatever sound has the world of dance music buzzing. Instead, he challenges himself to change the face of electronic music, to level the playing field in favor of all whose talent exceeds the so-far established sounds of the industry. In collaboration with Armada Music, Mike Hawkins has found the right way to do so: VAYPOR.
Aiming to widen the landscape of electronic music, VAYPOR provides an alternative for those disenchanted with the sound that's currently dominating the dance music scene. It's a platform for 'genres' that have yet to hatch, and a voice for all who take 'great music' over 'hype' any day.

"It has to be cool, and it has to make sense. If it doesn't have character, it's not on the label", explains Mike Hawkins. "Of course, I'm working the label as an industry insider through my network and that of Armada. But first and foremost, I'm approaching VAYPOR as an artist and music fan myself."

"It's somewhat of a dream come true for me to be able to have a company as massive as Armada give me the reins to push out the music that I find personally fascinating. I'm really looking forward to working closely with a lot of amazing, up and coming artists."

Maykel Piron, CEO of Armada Music: "Electronic music isn't just evolving in one single direction. There are lots of artists out there who steer clear from the beaten paths and try to find their own way through the dance music jungle. VAYPOR doesn't carve out the trail for them, but instead hands them a machete and lets them go whichever direction they please. I strongly believe that this is the way to go if you want your artists to fulfill their full potential. It's why I believe in VAYPOR."

The first release on VAYPOR is 'Bad Blood', a – what else – genre-defying production of Mike Hawkins. The record, which features the velvet vocals of Raphaella, was put out today.