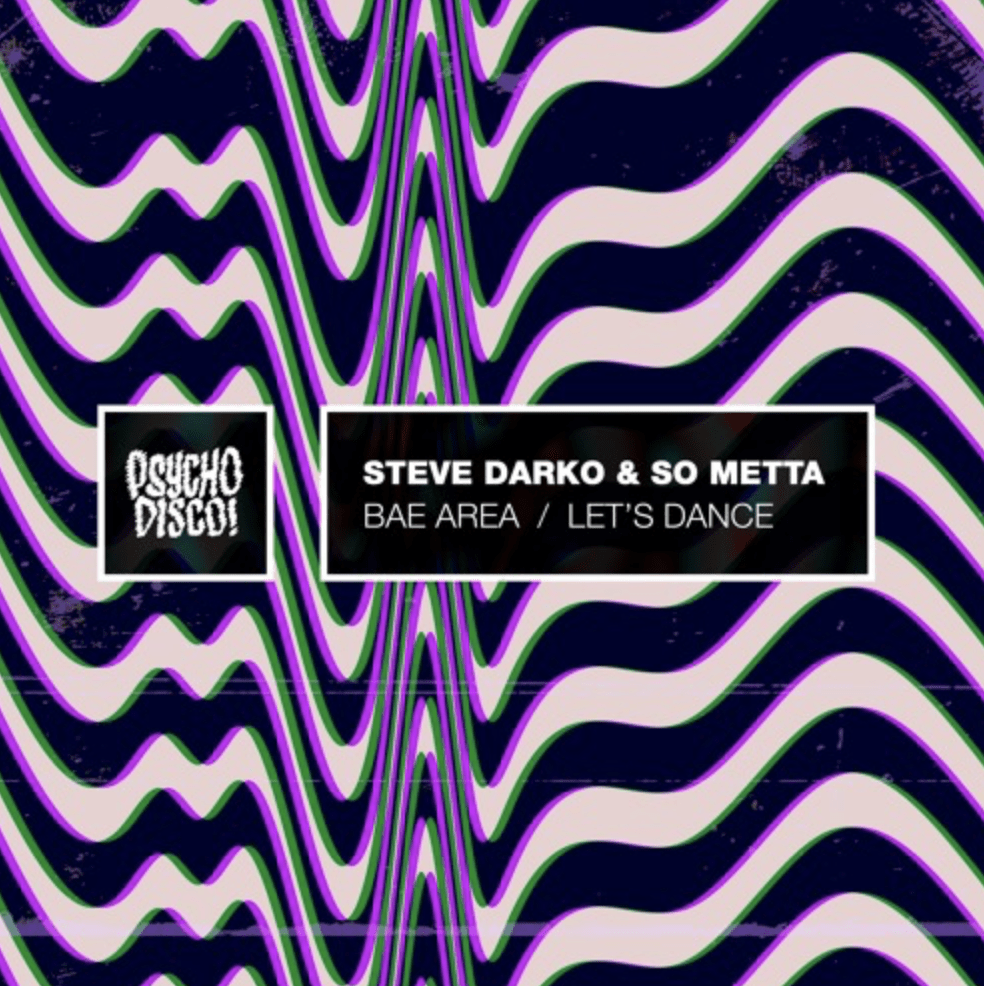 Steve Darko & So Metta - Bae Area / Let's Dance
A release described as "piss-face-inducing" might sound suspect by most people's standards, but when described in relation to Atlanta's premiere house beat hunters, Psycho Disco!, all starts to make sense. For the label's latest release, they've thrown it a team-up of legendary DJ / producer Steve Darkoand partner So Metta on an absolutely monster EP titled 'Bae Area / Let's Dance.'
A two-track double header, 'Bae Area / Let's Dance' sees Darko and Metta do what they do best- cook up a whirlwind of industrial beats that shoots a nod to everything from Garage music to tech-house. Best described by NEST HQ, 'Bae Area / Let's Dance' "…bumps like only a house beat can."
Steve Darko is renowned for his productions that can be heard routinely played in the sets of Green Velvet, Billy Kenny, Treasure Fingers, Kyle Watson, Golf Clap, Maximono, and more. The Boston based producer also has.releases on Audiophile XXL, Perfect Driver, Box Of Cats, Nite Records, Art Department, Billions, and Warbeats.
The 'Bae Area / Let's Dance' EP follows Psycho Disco!'s additional 2018 releases from. LA Riots, Craze, Golf Clap, Treasure Fingers, Codes, Gettoblaster, E.R.N.E.S.T.O, Hunter Reid, and more.