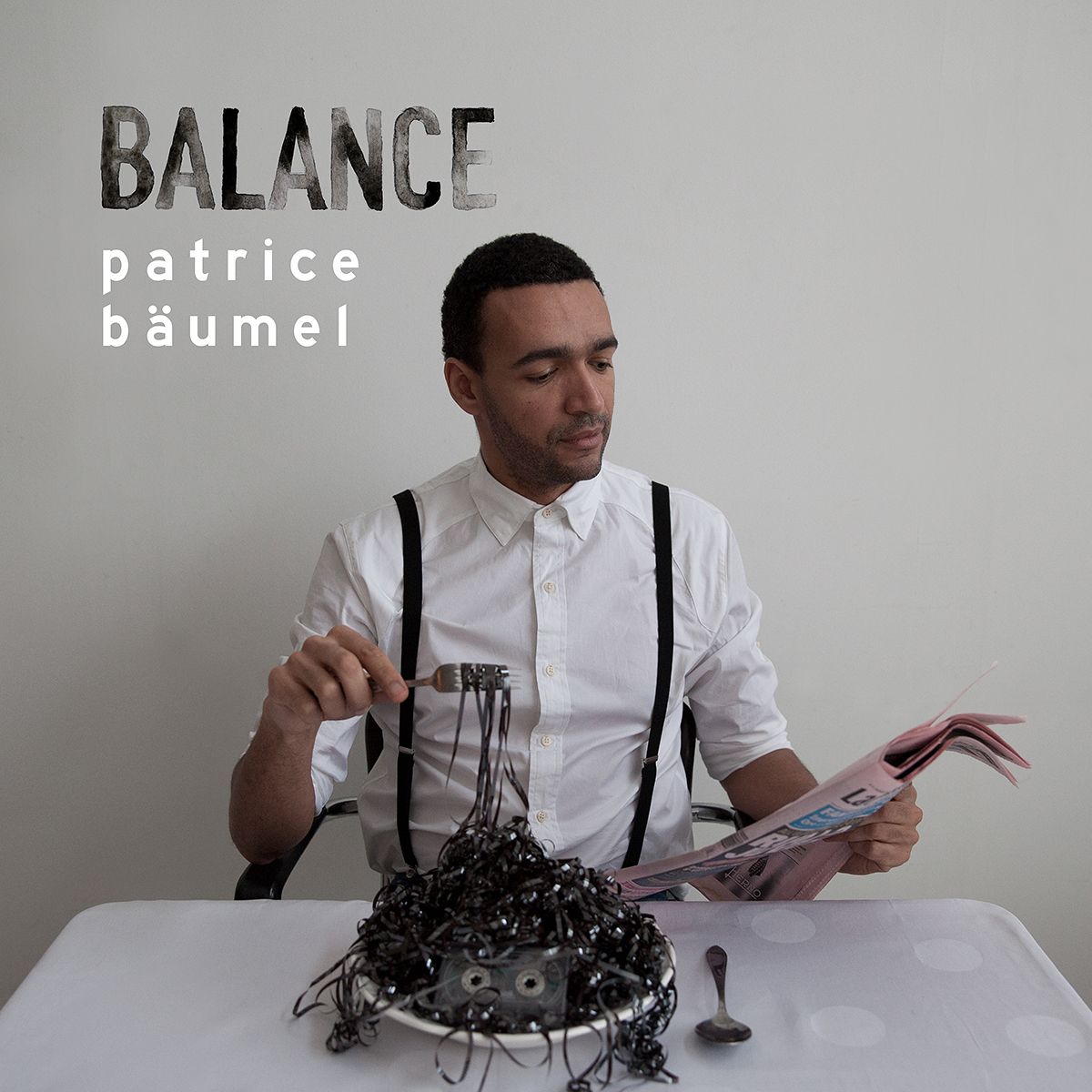 Various Artists - Balance Presents Patrice Bäumel
Patrice Bäumel occupies a highly distinctive and less-trodden niche in electronic music. He operates at the intersection of the emotive and the technical; his keen ear for melody and drama working in tandem with intricate sound design and experimental templates. While you could loosely label him as a 'techno' artist, his love of ambient, electronica and thereabouts are just as crucial to his musical identity as any sense of dancefloor machination might be.
A stalwart of the Amsterdam scene who held residencies at the legendary Club 11 and Trouw, he has proved himself to be a formidable producer with releases on Kompakt, !K7, Get Physical, My Favorite Robot and Systematic as well as his acclaimed debut album Vapour. He has time and again proven his skill in crafting intricate, often conceptual mixes, frequently weaving in unusual field recordings, found sound and speech samples to add a hypnotic layer of otherworldliness to the proceedings. Here he joins the illustrious Balance Presents cannon, joining the likes of Guy J, Kölsch, Fur Coat and jozif in the series of one-disc mix compilations and following recent double-disc releases from the Australian curators by Magda and Stacey Pullen.
"Rather than blending one record into the next, I wanted to blur the lines between DJ set and production and turn it into a composition in its own right" he says of his approach to this stellar mix. "But I wanted the result to be musical. I want the listener to totally forget about the nuts and bolts and just feel it. It was also really important to me to create something that is built to last, without any regard whatsoever for current trends." He took the wise decision to largely opt for records from his collection that have stood the test of time already – "that way I knew that I had a lasting relationship with them and not just a brief fling" – ensuring an end product that won't date any time soon.
"I wanted the mix to sound truly like me, show off my trademark sound with all its quirks and idiosyncrasies. I had to really sit down and think about what defines my style. My conclusion was that it's a mixture of abstract, foreign sounds and super warm, trancey elements. All my music is a dance between these two polar opposites."
The result is a mix that blends and contrasts the soaring melodies of M83 and ethereal magic of Nils Frahm with the guttural throb of Plastikman, and the glistening highs of Max Cooper with the dark lows of FKA Twigs. The mix also features exclusive new productions from Bäumel. His intense, brooding version of Underworld's Bird 1 – created especially for this project – provides a moment of high drama around the middle of the mix, while mesmeric outro track Departure is a beatless slice of epic crescendos, penetrating sub blasts and intense percussion that loses nothing from its absence of kicks.
The whole affair was painstakingly arranged using harmonic matching, automation, transposing looping, editing and was finally passed through an analogue mixer to engender a crisp, tight aesthetic. "This was a pretty important phase. The difference between 95% and 100% is simply enormous. That, by the way, is something one should not underestimate with anything in life." A truly cohesive and imaginative piece of work, Bäumel's Balance Presents compilation highlights his reputation as someone who approaches music in a truly holistic and psychological fashion.
"I hope for the mix to contain enough intelligence and emotion to be a worthwhile listen under many circumstances. It's not all easy listening; some parts really have teeth. So by nature, the mix is not – and was never meant to be – for people with a low tolerance for music and sound that is outspoken. I didn't want to dumb it down. I think it's a great after-hour home party mix but I hope that it sparks people's imagination and creativity in all kinds of situations."
Words by Ben Gomori
Tracklist:
01. Patrice Bäumel – Intro ***
02. Heathered Pearls – Ringing Temple (Decreased Version) w/ Jon Hopkins – Journey
03. Kurt Baggaley – Former Self w/ Christopher Bissonnette – Jour Et Nuit
04. Nils Frahm – Familiar
05. Throwing Snow – Clasp w/ Vessels – Elliptic (Barkers & Baumecker Remix)w/ Doubtingthomas – Casa De Bas Bun
06. M83 – Couleurs07. Plastikman – Disconnect
08. Minilogue – Ahck (Jichael Mackson Remix) w/ Bee Mask – The Story of Keys and Locks
09. DJ Hell – Hells Kitchen (Playgroup Remix)
10. Underworld – Bird 1 (Patrice Bäumel Remix) ***
11. Guy J – Moderate
12. M83 – You Appearing13. Barry Jamieson
13. Stars (Charlie May Low-g Remix)14. Jesse Somfay
14. Lying In A Bed Of Myst w/ Stephan Bodzin – Wir (Max Cooper Remix)
15. El_Txef_A – Mugarrirantz (Dave DK Remix)
16. Throwing Snow – Lumen w/ FKA Twigs – Glass & Patron / w/ Kangding Ray – L'envol
17. Patrice Bäumel – Departure **
***Denotes exclusive track