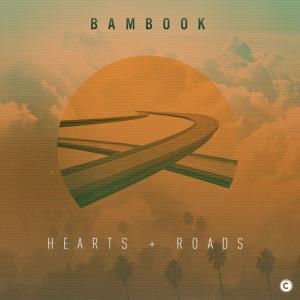 Bambook – Hearts + Roads
The new Culprit release has a distinctly Scandinavian flavor. Sweden's rising talents, the Bambook duo, deliver their Culprit debut with the stunning 'Hearts + Roads', backed with remixes by Norway's Finnebassen and Finland's finest export but current Berlin resident Kiki.
BACKGROUND
Bambook's recent breakthrough single, ´Give it Up´ (out on Faceless Recordings) has become a bit ofan anthem at LA label's headquarters.
Droog's championing of the track has led, via a show together in Moscow, to Dixon and the rest of the Innervisions crew picking it as a staple for their own sets this spring.
With such illustrious backing giving them confidence, Bambook lads "repay" Culprit for the early support with two gloriously warm and haunting tunes of their own.
The "Hearts + Roads" EP hits all the Culprit marks – warm analogue sound, evocative vocals, depth of feeling, a sentimental touch, yet effective on the dancefloor.
Two recruited remixes have been on the LA imprint's wish list for some time. A long time supporter of the label, Kiki, brings a deliciously off­kilter yet propulsive take on ´Narrow Road´, while Finnebassen goes for the immaculately polished late night melodic take, with an epic feel for his ´Humble Hearts´ remix.
Bambook's first Culprit foray shows immense promise and is certain to lead to the bright future together.