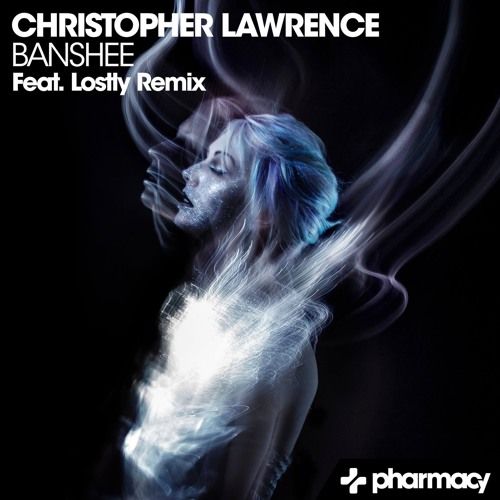 Christopher Lawrence - Banshee feat. Lostly Remix
It's the one you've been waiting for! Label boss Christopher Lawrence continues pushing musical boundaries with his latest release, Banshee which features a stunning remix by Lostly. We can already say this release is a monster. Aly & Fila opened with it at their set at ASOT at Ultra Music Festival, both Bryan Kearney and Arctic Moon played it in their sets at Grotesque Festival. Indecent Noise named it Track of the Week on Mental Asylum Radio, plus it was featured on Jordan Suckley's Damaged Radio and Mark Sherry's Outburst Radio.. and that's just to start.
A synthesis of the tech trance, progressive house and psy sounds Christopher Lawrence champions in his sets, Banshee is an evocative track driven by a galloping bass line with relentless energy. The real magic comes with an uplifting and ethereal breakdown that Lawrence said was inspired by the moment at the end of an outdoor rave as the sun comes up, or when the lights come on at the end of an afterhours and everyone looks at one another as if waking from a dream.
Lostly is a trance legend who needs no introduction. There is an unmistakable passion that exudes from his tracks and it is for this reason that he was chosen to remix Banshee. Lostly nails it on this tech trance stormer taking the original to a whole new level with powerful melodies, a mesmerizing breakdown that culminates in a moment that can only be described as Holy Shit!
Support in from Airwave, Alex M.O.R.P.H., Aly & Fila, Arctic Moon, Giuseppe Ottaviani, Indecent Noise, John 00 Fleming, John Askew, Jordan Suckley, Kaeno, Liam Wilson, M.I.K.E., Maarten de Jong, Manuel Le Saux, Mark Sherry, Misja Helsloot, Nick Callaghan, Paul Van Dyk, Robert Vadney, Sneijder, Talla 2XLC, Thomas Datt, TrancEye, Will Atkinson and many more.
Out exclusively on Beatport.
Available worldwide on May 9th.