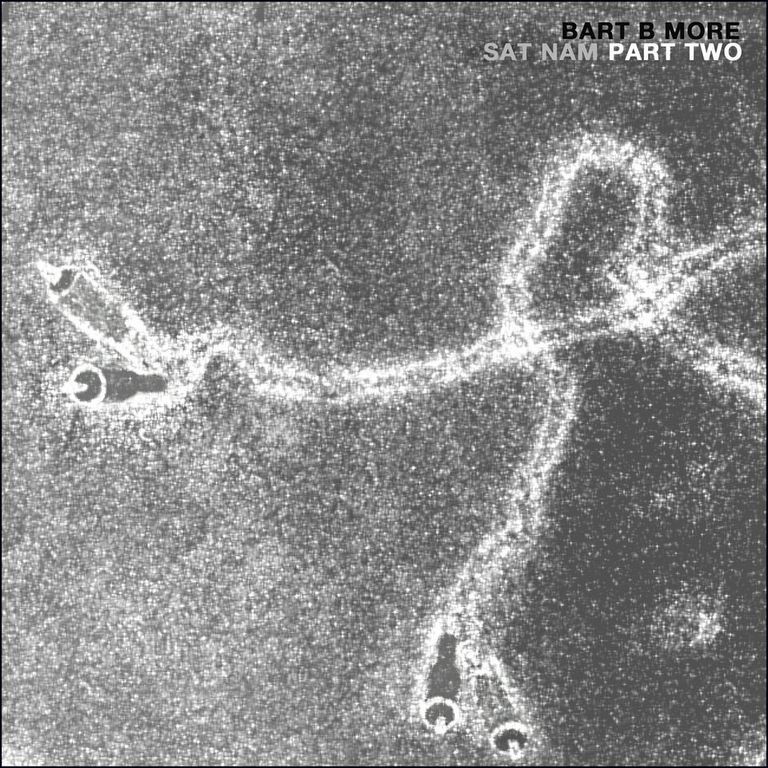 Bart B More – SAT NAM Part Two
'SAT NAM' is a mantra originating from Gurmukhi; a script used in the sacred North-Indian language Punjabi. 'SAT' is truth, and 'NAM' means identity. In this cryptic way, the mantra is a perfect description for the album. With SAT NAM, Bart van der Meer – or Bart B More – shows his true identity, without interference from a label or record company. For this reason the music will be released (and free of charge) through Secure Recordings, the label of the artist himself.
Tracks:
Thunder In The Disco
As soon as you press play to 'Thunder In The Disco', heads start to nod to the bumping beats infused with a distinctive swing. After the breakdown kicks in, you start to get a feel why the suggested track title was chosen. Like thunderclouds gathering over the dance floor, you can feel the tension building up. When that climactic point unleashes, a sequence of ravey synthleads aspires to leave any crowd in frenzy!
Fractals
'Fractals' showcases B More's cinematic side, in which he first introduced on his 'Indigo EP' via Skrillex's OWSLA imprint. Catchy sampling and airy pads give the track an overall feeling of positivity. Don't get too comfortable though—in between all those soothing sounds Bart finds room to drop a gnarly bassline. While the track progresses it becomes clear that it doesn't only move the feet, but also the soul. 'Fractals' is a refreshing break from today's tendencies to fit into more aggressive genres; rather a breath of fresh air that leaves you with a smile on your face.
Kwaai
Beware; the frantic club track 'Kwaai' will amplify the senses. It's safe to say this beat's only target is to turn any club's energy level up a few notches. No need for the subtle approach as this raw cut intends to please through a minimalistic approach on warped disco sounds and stomping drum programming. While the title reverts to South-African slang, Bart leaves the definition to the work of the track itself.
Share Your Love
Bart leaves the 4/4 beats for what they are, and bravely ventures into unexplored territory with the excursion 'Share Your Love'. Where some might feel this is very far from his signature sound, diversity is exactly his aim with the eventual 'SAT NAM' album. The act to create the music from within, and not let any musical boundaries limit artistic expression. 'Share Your Love' focuses on beautiful chords, etherial soundscapes and an unconventional beat programming.