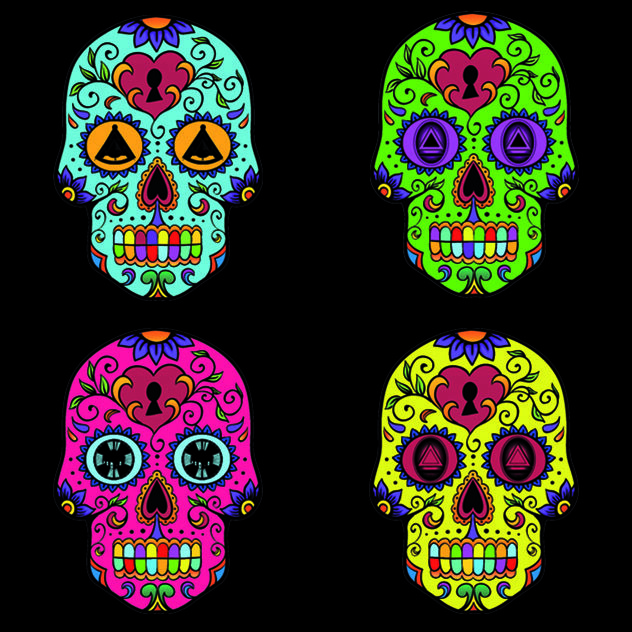 RuBA KPO - Based on Misunderstandings 09
Sonar Kollektiv's Based on Misunderstanding series is designed as a testing ground for new talents. Now up to a 9th essential instalment, it has unearthed some real stars and this latest one does the same again with a new single from RüBA KPØ featuring remixes from Eddy & Dus and Simbad.
French outfit RüBA KPØ is not a veteran hard rock group like the name might suggest, but rather a four-headed hydra that formed in 2009 and since then has turned everything we know about dance music upside down. A prime release on King Sound Music in 2013 kick started the project and after that they have appeared on Nanotech Records, Expréssilon Records and more, always with a truly compelling techno sound.
Their standout single here is 'We Are World', which is a challenging listen that also manages to be hugely catchy. A minimalistic techno track with an extra overwhelming bassline and a mad acid arpeggio, it also features a whimsical, pastoral choir that carries you off into heaven each time their voices ring out.
The first remix by Croatian pair and Compost Records regulars Eddy & Dus takes the sense of mischief in the original and really runs with it into a playful disco universe. More inviting and laid back, it is a lushly musical piece that encourages you to cut loose in the most charming of ways.
Two more remixes then come from UK talent Simbad, who has put out a choice catalogue of cuts since 2004 on labels like G.A.M.M. and City Fly. His worldly sound finds this track being reworked as a big house cut with slithering electro synths, angelic chords and punchy broken beats. It's full of afterlife atmospherics and a dub version removes the grand vocals and replaces them with even more focus on that all consuming atmosphere.
With this new EP, Sonar Kollektiv is once again sure to turn heads and in turn announces the arrival of another fine set of artists.
Tracklist:
A1. We Are World
A2. We Are World (Eddy & Dus Remix)
B1. We Are World (Simbad Suite)
B2. We Are World (Simbad Dub)