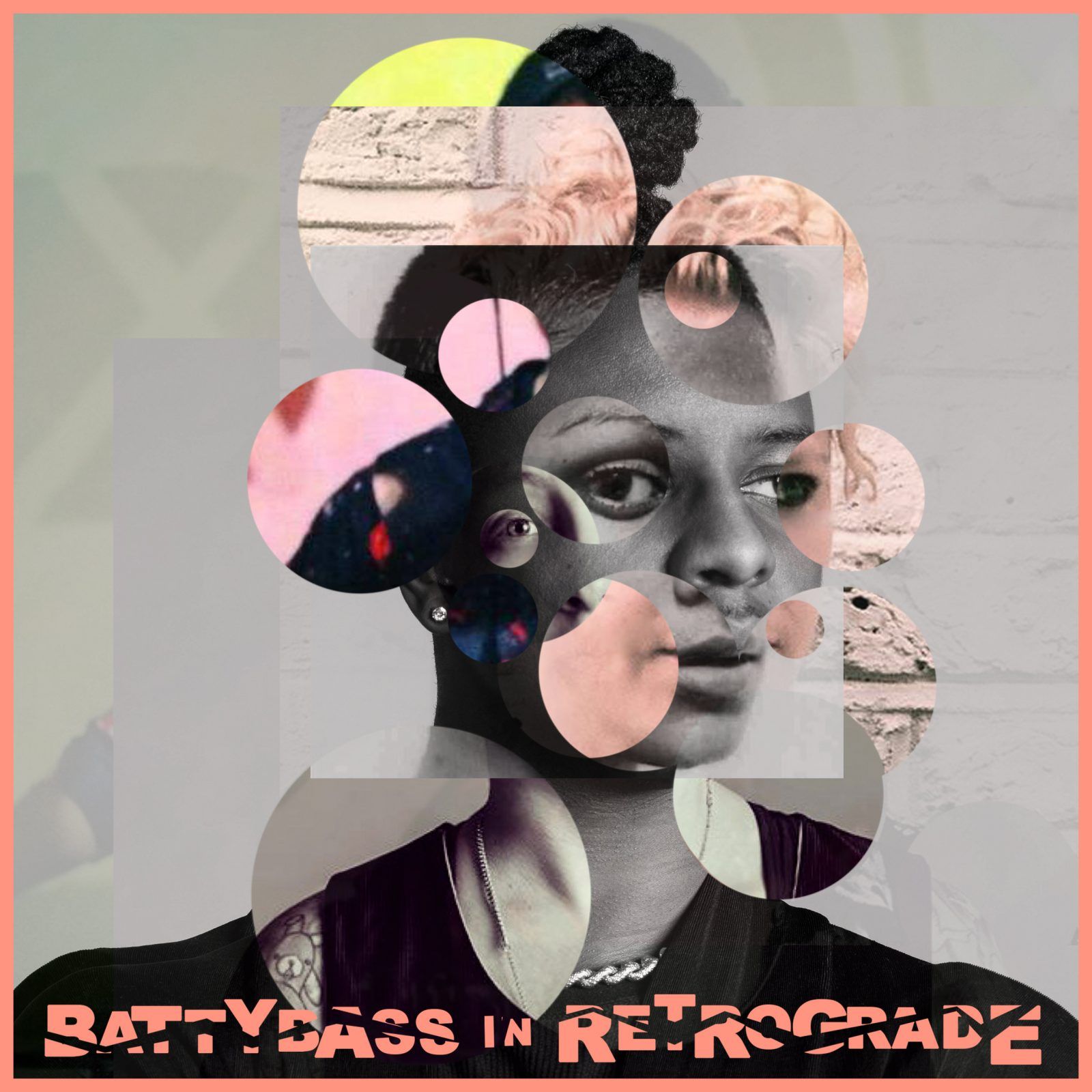 Batty Bass in Retrograde
Hannah Holland's fierce Batty Bass label is back with another selection of brilliant bangers from the boss and her close crew of associates. The new EP, entitled Batty Bass in Retrograde, finds Hannah serving up plenty of heat alongside collaborators such as Shaun J. Wright & Alinka, The Carry Nation, Josh Caffe, Mama and Sasha Perera.
Hannah Holland has created her own bass driven universe in recent times. She hosts a popular NTS show, plays at the likes of Glastonbury and serves up real dance floor dynamite from herself as well as a close and rotating roster of likeminded stars. This latest transmission from her East London base is another winning release.
Up first is the infectious 'Top' from Mama. It's a clicky, kinetic house track with sombre and doleful piano chords laid over a rubbery drum track. Loose, off time percussion adds to the groove whilst Mama's sweet and soulful vocals add the all important human element. 'Way Back' by Shaun J. Wright & Alinka is then a sparse, spaced out track with low slung, sleazy drums making for a trippy urban atmosphere.
Next up is the excellent 'Believe This' ft. Kindbud by American outfit The Carry Nation. It's a hugely physical affair with ink black bass, rich reverb and comic melodies that is full of rude boy flavours and street wise swagger. Then it's 'Space Rage' – a collaboration between The Carry Nation, Josh Caffe & Hannah Holland – which is on a more UK funky tip with its skipping drums, bold bass notes and whirring synths all doing a light footed dance that will have 'floors doing the same.
Hannah then takes the reins once more with the irresistible 'Body Bold' ft. Mama. This one is a heavyweight groover with classic US house and garage roots buried deep in its skipping groove. Warm and humid and with more expert whispered vocals from Mama, it's a surefire summer anthem that cannot fail to make you move. Last but not least, Hannah serves up 'Night Bend' ft. Sasha Perera and it's a fresh, original sounding beat with eastern oriental melodies, skipping drums and acres of wide open space in which to get lost.
Hannah Holland is the queen of her very own sound, and here she and the talents she works with all impress with a brilliant varied selection of beats.
Tracklist:
1. Top – Mama
2. Way Back – Shaun J. Wright & Alinka
3. Believe This ft. Kindbud – The Carry Nation
4. Space Rage – The Carry Nation, Josh Caffe & Hannah Holland
5. Body Bold ft. Mama – Hannah Holland
6. Night Bend ft. Sasha Perera – Hannah Holland