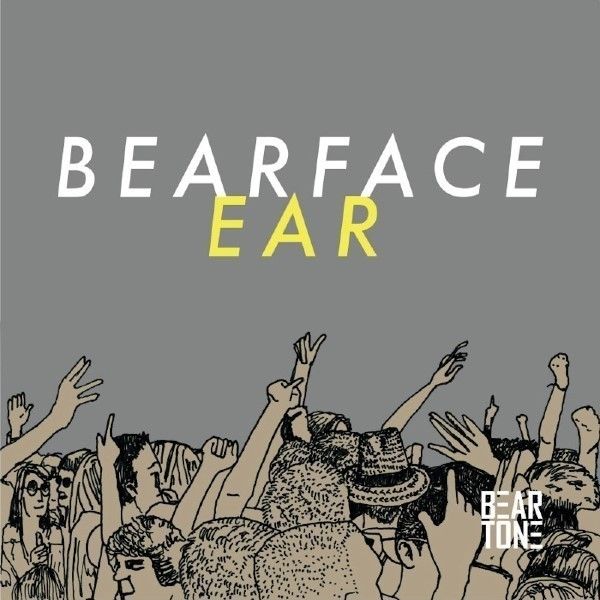 Bearface – Ear
Born in Bristol to Punjabi-Indian parents and raised on a healthy diet of jazz funk, classical music(european and asian), hip hop, and r'nb, Bearface was part of the acid jazz scene as a percussionist. He moved to London in the late nineties where house music was the flavour of the clubs; this was the ignition switch for a decade of electronic musical pursuits.
This culmination of releases and remixes reflects the diversity and talent of one of West London's finest EDM producers. After 10 years of producing records and being featured on labels such as Stealth, defected and Vendetta Records with Bana Kuba, Bearface finally consolidates his best works to one album.
'Ear' is over 60 minutes of House music, from full on tribal to spaced out minimal; ethnotic . The common denominator prevails: the love of drums.
Included in the album are new productions like 'Tuba', a track formed from the desire to strip back the production, prioritising the drums and bass. From conception to dancefloor, a success; 'Tuba' received great support:
"Wicked deep groover to get lost to" – Hector Romero
"sick groove love dis" – Mr G
"Great" – Todd Edwards
As did 'Hausmarchen' a timeless sophisticated house track:
"Massive tune!!!" – Mattie P (Reprezent 107.3)
"4/5" – Jonathan Davies (Shazam)
"Deep, sexy and sassy baby" – Bruce B, England – Real City Radio
Also featured on the album are remixes such as 'Forget' by Rami Ali a strong Afrobeat vibe featuring the bitter sweet vocals of Patrick Price, was acknowledged during a preview at the ADE2013 closing party by Roger Sanchez and Kenny 'Dope' Gonzales.
A remix of Trashcan Disco's 'Liars' is present to offset things with a barn storming Indie pop house mix featuring the vocals of Kim-Leigh Pontin.
From laid back to banging is the spread of this musical journey. Bearface keeps things fresh for each release, providing a variety of different tastes for one to sample, yet keeping the groove.
Album artwork by Kim-Leigh Pontin