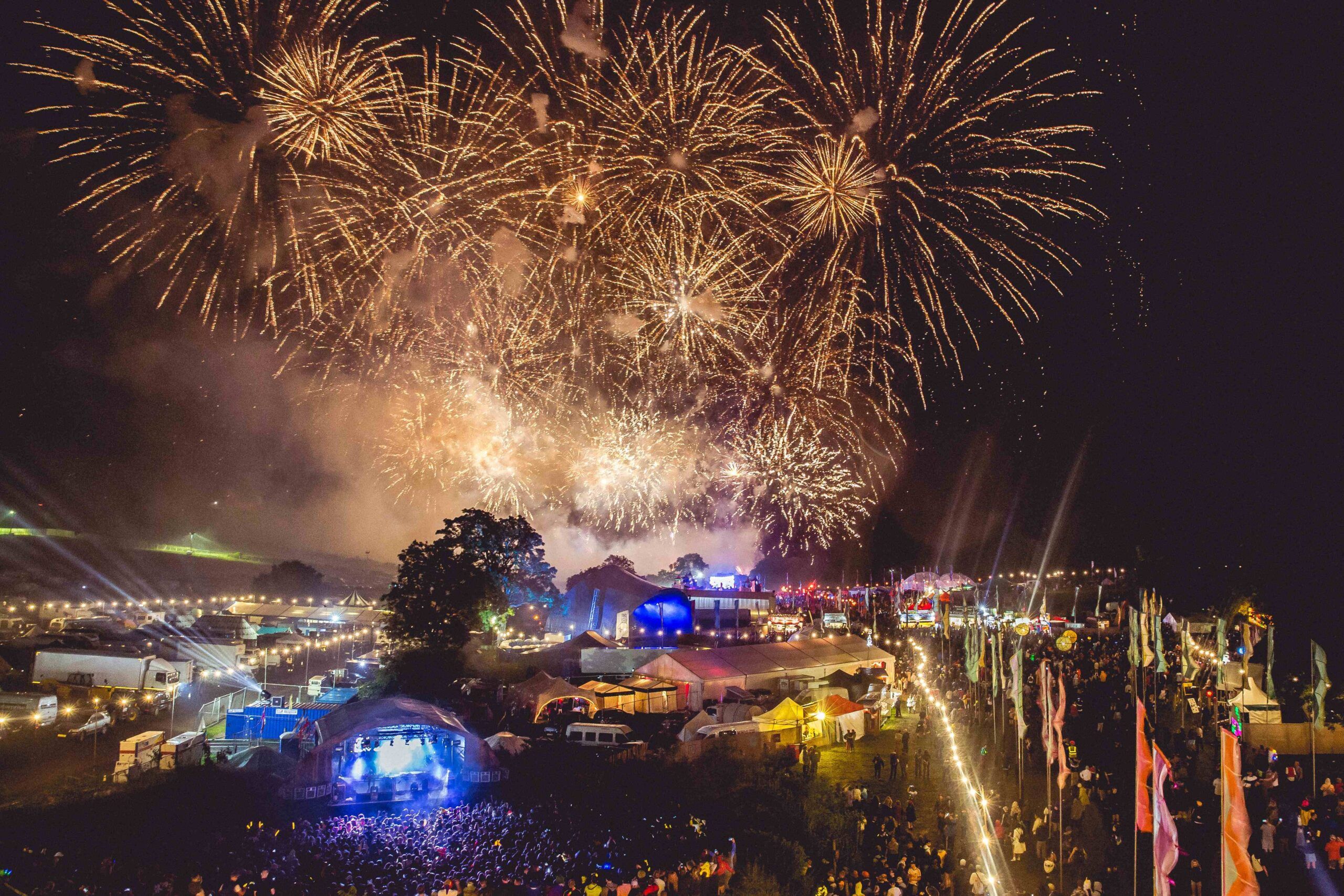 Beat-Herder Festival announce final line-up names for 2018
Beat-Herder, the weirdest, wildest and most wonderful party in the UK festival calendar, announces final names for 2018. Running from 13th – 15th July, Beat-Herder will once again transform Lancashire's Ribble Valley into a technicolour party and escapist's utopia, with an array of 20+ whimsical stages, world-class DJs and surprises aplenty.

Joining the likes of Orbital, Soulwax, Django Django, High Contrast Live, David Rodigan (MBE), Congo Natty and The Rezistance Live, Patrick Topping and Pete Tong for this year's event will be one of Norway's finest exports, Lindstrøm. The acclaimed space-disco wizard will be taking to the main stage on Saturday.
Headlining the Trash Manor, Beat-Herder's eccentric courtyard of chaos, on Friday night will be the UK's finest disco operators Horse Meat Disco while over in The Factory,Bugged Out / Back To Basics resident and long-time Chemical Brothers associate James Holroyd will play alongside Happy Mondays legend Bez and K-Klass, the electronic duo who emerged in the late 80s and went on to become an omnipresent remixing team on the British house scene throughout the 90s, earning them a Grammy nomination in 2002.
Also announced today is Beat-Herder's comedy line up, which this year features talents such as Mock The Week regular Gary Delaney; Bobby Mair, one of Canada's hottest exports and rising stars (and Justin Bieber's third cousin, no less); Seymour Mace who is described as 'a truly bizarre hybrid of Harry Hill, Half Man Half Biscuit and Viz comic'; baby-faced Mancunion Jay Hampson and more.
Music and comedy are just part of the experience at Beat-Herder. Entirely handmade from scratch, the stages stand out as something truly different in the increasingly identikit festival landscape. That attention to detail creates an immersive world full of beguiling and intriguing creative concepts. Which other festivals give you the opportunity to explore underground tunnels, dance to drum and bass in a chapel or get inked in the functioning tattoo parlour? And if the hedonism gets a little too much, guests can slow the pace by lounging in the heated hidden swimming pool or enjoy some retro entertainment at the site's very own working men's club.
Beat-Herder continues to exist as it did back when it started as a free DIY party in 1998: uncompromising, unwavering and distinguished by an overwhelming sense of community. Its reputation as one of the friendliest festivals around can be attributed to its loyal followers – friends, couples and families who create new memories to cherish in a bold and barmy atmosphere each summer.
Tier 4 tickets are now available for £150.00 plus booking fee from https://tickets.beatherder.co.uk/. Glamping options are also available. The Beat-Herder Bombassador programme is also open, allowing loyal fans the chance to get free tickets and money-can't-buy experiences.