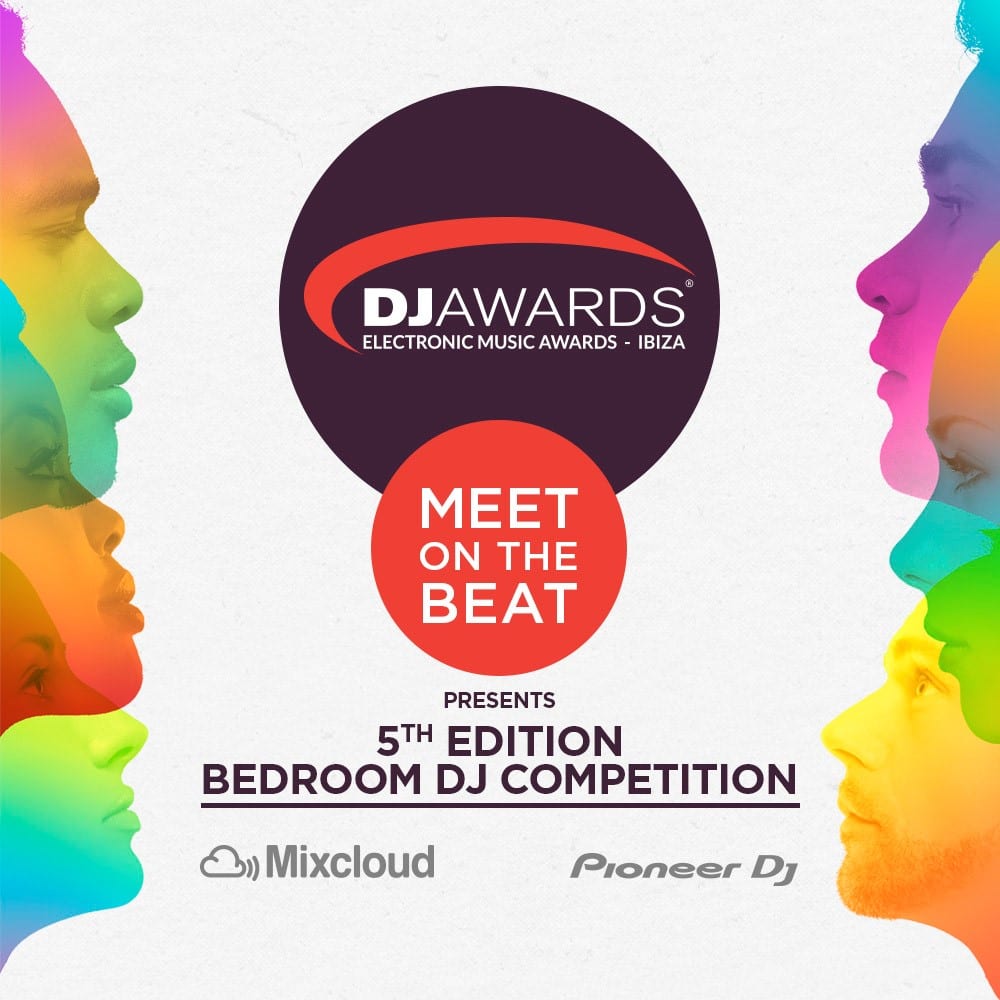 Bedroom DJ Competion Launches with Eats Everything confirmed to host Masterclass
The DJ Awards, in partnership with Mixcloud, are running the Bedroom DJ Competition for the next generation of emerging DJs. The theme of this year's DJ Awards is Meet on the Beat, signifying how music unites everyone. We are inviting unsigned DJs to show their personality and passion with a short mix that can bring people together in this manner.

The prize up for grabs is truly one that money can't buy. The winner will get the chance to get a unique insight in to the world of DJing and production and a fantastic opportunity to showcase their skills in dance music's clubbing capital of the world, Ibiza. The DJ Awards bring together some of the most important people in the electronic music industry and this offers the winner a genuine platform for some serious exposure.

The winner will receive a trip to Ibiza with a friend for a masterclass with the larger-than-life beat maker, Eats Everything, at the Pioneer DJ Lab. They will also receive a very special prize from Pioneer DJ of some dj equipment, plus the opportunity to play at one of Ibiza's legendary venues and have a one hour mix feature on the DJ Awards Radio Show that will be broadcast worldwide on Pioneer DJ Radio and in Ibiza and Formentera on 92.4FM. As well as these exclusive sets, the winner and friend will attend the DJ Awards 2015 private press reception where the world's press will be in attendance, receive a winner's goody bag and will have VIP entry into the awards ceremony and after party. There will also be 3 lucky runners-up who will receive Pioneer Headphones.

DJ Awards is about honouring the seasoned professionals of our industry as much as the exciting new artists. Each nominee at the DJ Awards has had their own journey to reach the point where they are being recognised internationally for what they do, from Newcomer to International, they have all had to start from somewhere. Without doubt, there is plenty more undiscovered talent ready to burst onto the scene. To say that they are the future of electronic music is a cliché but true none the less.

About Eats Everything:
Few producers in the history of dance music have made such a rapid and far-reaching impact on the electronic music scene as Eats Everything aka Daniel Pearce. He won DJ Magazine's 'Best British DJ', became the only DJ ever to do two BBC Radio 1 Essential Mixes within the space of a year, and was charted at #13 in Resident Advisor's Top DJs poll. Releases like 'Jagged Edge' and 'Vertigo' attained "underground dancefloor anthem" status and his skills as a DJ have gained him a reputation of one of the scene's most on-point party starters. He is always one to go with the moment rather than to meticulously plan out sets.
For more information on Eats Everything, visit http://eatseverything.com

About Mixcloud:
Mixcloud is the world's leading platform for DJs and radio presenters, inspiring listeners and artists to create and discover new music and idea from a community of nearly a million curators. With a growing audience of over 13 million monthly listeners, the award-winning service is now available on the go through free mobile apps.
For more information on mixcloud, visit www.mixcloud.com
To enter go to: https://www.mixcloud.com/competitions/dj-awards-presents-bedroom-dj/
For all relevant information and images: http://bit.ly/BedroomDJComp