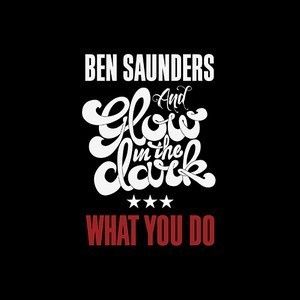 Ben Saunders & GLOWINTHEDARK – What You Do
The Voice of Holland icon Ben Saunders and international producers/DJ duo GLOWINTHEDARK present their collab single What You Do. A strong combination of dance meets soul, which originated during a writing camp where different music genres were fused and blended into unique combinations of artists.
Ben Saunders, the winner of the very first The Voice of Holland season, is known for his warm and unique soulful vocals. During and after his The Voice rollercoaster, Ben Saunders scored multiple number 1 hits in the Official Dutch Singles Charts and was rewarded with a number of golden and platinum records.

GLOWINTHEDARK has been co-producing with a.o. Chuckie (delivering Beatport charted releases like Electro Dude on Big Beat and NRG on Spinnin), the studio powerhouse Stargate and David Guetta, with whom the duo produced the successful single Ain't A Party. Highly active as international DJ's, GLOWINTHEDARK have provided the biggest events like Tomorrowland, Pacha World Tour and Mysteryland with their energetic sets. The duo is performing globally in prolific clubs on a weekly basis.
The strong and recognizable voice of Ben Saunders, the tough beats of GLOWINTHEDARK and a contagious hook line seem perfect ingredients to create a banging track. Already playlisted on Dutch national radio, What You Do will be released through various acclaimed labels throughout the world.
Check the official video on YouTube here: http://youtu.be/v-Svt7rEYsI
Buy on iTunes: http://bit.ly/WhatYouDoiTunes

Find Ben Saunders and GLOWINTHEDARK online:
www.djsglowinthedark.com
www.facebook.com/DJSGLOWINTHEDARK
www.twitter.com/GLOWINTHEDARK_
www.bensaunders.nl
www.facebook.com/BenSaundersMusicNL
www.twitter.com/TattooBen
www.8ballmusic.nl