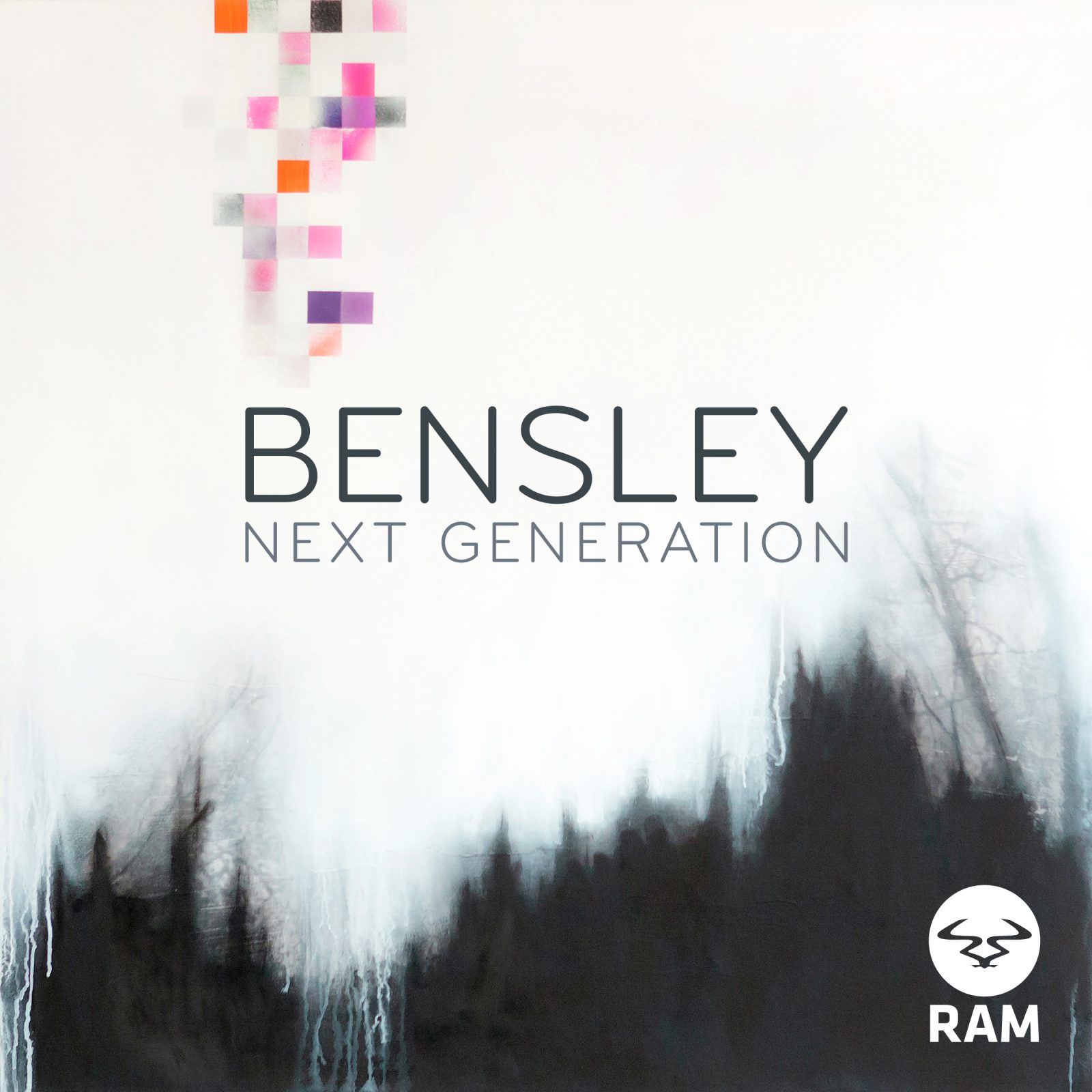 Bensley – Next Generation
"When his debut drops it's going to blow peoples' minds! It's great that people are interested and want to know about him because he's never released anything. I still remember the day the guys in the office first put on his demos. Everyone was like 'WTF is that?!?' He is such a talented kid! So we're formulating a plan and you'll soon see why we've gone nuts for him." – Andy C
"To be signed to one of the world's largest and most famous drum & bass labels off the basis of one demo, and then launched via one of the most famous peaktime radio shows in Europe, is incredible (and very inspiring for all aspiring producers)." – UKF
With Zane Lowe pedestalling the first glimpse into Bensley's diverse soundscape, 'Fandango' was a precursor for this forthcoming debut. 'Next Generation' is a bold move; with drum & bass being a genre which has certainly stood the test of time, newcomers have incredibly big shoes to fill. However, Bensley incorporates an innovative and incredibly intricate set of production skills to hold a title of his own.
But what can you expect from an artist who was signed after sending a single demo to revered label head Andy C. That's despite having no previous releases or having any other music available to stream online. He was somewhat of a mystery.
'Fandango' was that track. And it was premiered as a world exclusive on leading tastemaker Radio1, which followed with support from the likes of Mistajam on 1xtra, as well as DJs on both Kiss and XFM.
Already demonstrating his widespread appeal with just one track, his air of mystery is now about to be broken. He's definitely an anomaly; being only nineteen and having impressed so many people.
'Next Generation' is a 10-track journey through an impressively diverse soundscape. Whether it's half-time breakdowns or the incorporation of cross genre-pollination it shows an astounding ability which will not go unrecognised.
From the opening bars of 'Wildfire', to the softly spoken pads and atmospheric note arpeggios of 'Rain Dance', then wrapped up by aptly named closing track 'Aftermath', there's no denying Bensley's masterful artistry.
Title-track 'Next Generation' leads you by the hand with snippets of humanistic sample, flowing in and out of its construct. It's built upon by striking note progressions, a relaying of patterns which chop and change the mix. Carefully placed subs add impact, with emphasis given on each break, carrying the track forward down a steep drop with each slab of bass.
Drawing together a dizzying and fresh array of new sounds, this album indicates why Bensley is a forerunner within the new generation of music comers. Its representative of the fast paced technological setting of music production he grew up around; it also proves that Bensley is able to tap into dimensions which are often unheard of in other bodies of work.