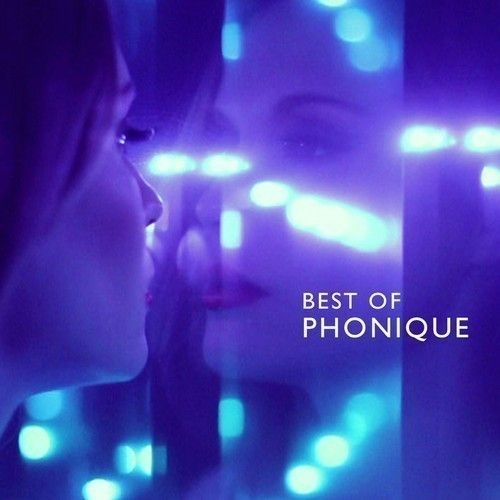 Best of Phonique
Michael Vater, better known in music circles as Phonique, has carved out a rich niche for himself in the crowded world of electronic music. Widely regarded as one of the nicest guys in the scene, Vater has come a long way from his humble beginnings in Cologne, fully establishing himself as both a father of the Berlin club scene and a much loved ambassador for house and electronic music all around the world. With way over 100 releases and his own boutique house label Ladies & Gentlemen, Phonique has taken his signature grooves all over the world – more than 50 countries at last count. With countless production and remix credits plus three full albums under his belt, 'Best Of Phonique' is a timely reminder of what makes this artist such a treasure, represented in 23 tracks.
Long time collaborator Erlend Øye features twice as a guest vocalist – 'For the Time Being' and 'Casualties' both being essential reference points in Phonique's back catalogue. Originally released in 2005, 'For the Time Being' could be the blueprint for many of today's nu-disco producers, classic Vater – melancholic and uplifting at the same time.
Another landmark collaboration in Vater's discography was with Ian Whitelaw, whose sublime vocals feature on 'Our Time Our Chance', 'Trouble' and 'You That I'm With'. Originally released on Phonique's first album 'Identification' in 2004, 'You That I'm With' is a gorgeous slice of electronic synth pop, while 'Our Time Our Chance' from 2010 is more focused on the deeper reaches of the dance floor, and was widely regarded as one of the tracks of that year. 'Trouble' is a beautifully relaxing and jazzy song with a swinging shuffle beat. Volker Meitz, a jazzy Piano-specialist and recording with Jazzanova, Sonar Kollektiv, Compost, K7 contributed the keyboards – including the dreamy solo.
Elsewhere Phonique continues to display his passion for collaboration with talented vocalists. 'Feel What You Want' highlights the divine sound of Rebecca while 'Endless Love' showcases Louie Austen.
Phonique's deft touch for creating affecting and beautiful electronic pop music with strong links to the dance floor is fully in evidence on every track.
Probably the most straight up dance floor track here is 'Divertimento' – a deep burner feat. Guti, with slight Latin swing to it – no doubt a result of Phonique's strong links to the underground scene in Brazil.
Also included are 'Blindfolded' and 'Space Cruise' which Phonique recorded with Gui Boratto in Sao Paolo – a perfect fusion between Phonique's deepness and Gui Boratto's exceptional sound aesthetic.
Downtempo sweetener 'Amy's Heart' contains lyrics by Ruben who was already featured on Phonique's 'Good Idea' album and made this beautiful comback on his third album 'Kissing Strangers'.
Furthermore recent and less recent tracks like 'Roses feat. Data MC and Marc Hype', 'Vincent Price', 'Baku', the 2010 version of 'The Passion' and Tiefschwarz's remix of 'The Red Dress' alongside the best EP tracks perfectly complement this best of collection representing the vast spectrum of Phonique's creative output.