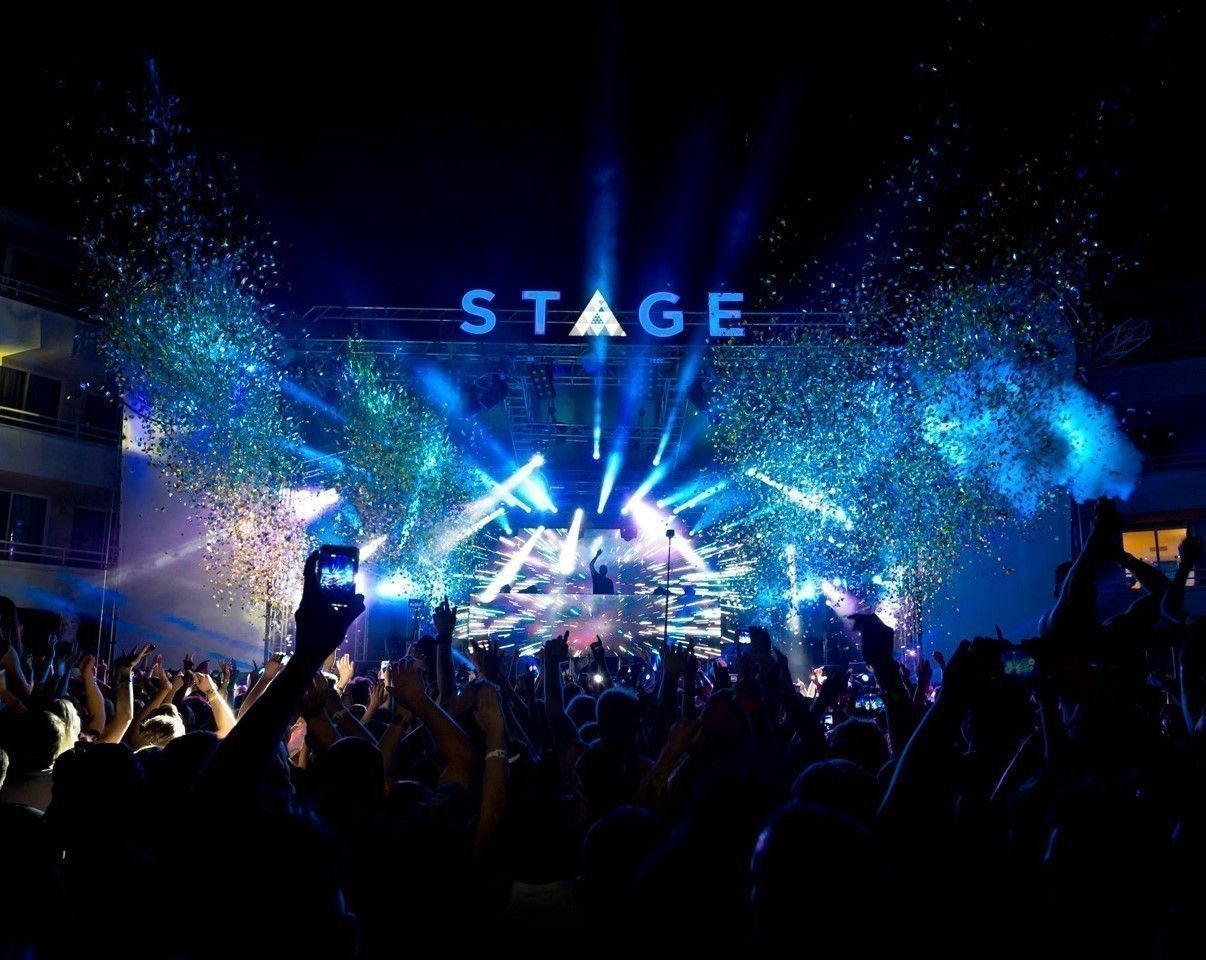 BH Mallorca launches with a bang
Midway through its first season, BH Mallorca has become one of the most talked about new hotel and club complexes in the world, and there is still plenty more to come in 2015.
BH Mallorca has kept on setting and breaking new records ever since it opened earlier this year. The no expense spared, all inclusive party paradise for young music lovers is a vast hotel that features indoor and outdoor music stages, well appointed rooms with luxury TVs, balconies, great views, hair dressers, fridges, huge pools, a massive water park and awesome water slides and much more besides, and it never fails to exceed the expectations of anyone who visits.
So far sell out shows have seen world beating headliners like Skrillex, Hardwell, Axwell, Steve Aoki and Steve Angello all play to adoring crowds with mind blowing production, pyro techniques, lights and lasers all making for explosive experiences. Already 50, 000 people have passed through the doors, there have been 150 cannons of C02 gas, 500 fireworks and tons and tons of ticker tape has exploded over the crowd since it opened.
Axwell – "Hello my name is Axwell, I just played here at Stage BH Mallorca it was amazing thank you very much, we christened the stage so everything will be smooth sailing til I see you next time"
Hardwell – "I really love the vibe that Mallorca brings to the summer clubbing calendar. Traditionally its a much younger crowd than say its Balearic island cousin Ibiza, but the energy there is no less wild! Mallorca has stamped its own claim on being a destination for music lovers and a place that's pushing its own boundaries with its summer parties and line ups."
As well as indoor parties, there are massive outdoor events and plenty of pool parties all day and night at BH Mallorca, where the fun never stops. Only the finest brands take charge of these, with Kiss FM and BCM Planet Dance hosting their own pool parties where in the know residents play. These allow people plenty of cancer to enjoy dance music in many different shapes and sizes – from laid back and deep early in the day to more energetic and sweaty when night falls, and this will continue all season and will come with a full schedule next season
There is still plenty more to come this year, with massive parties from globally acclaimed EDM star Oliver Heldens who plays August 6th and finally August 27th. Also making appearances are F**K Me I'm Famous man David Guetta on August 21st, Ingrosso on 28th July, Martin Garrix on August 13th, UK deep house man Duke Dumont on the 21st July and 18th August and bass live act Rudimental on the 8th September as well as more from Pete Tong (August 25th with Hot Since 82), Skrillex (10th September) and Dimtri Vegas & Like Mike (August 4th).
BH Mallorca is very much in its stride, then, so make sure you check it out before the winter stops the fun for another year.
www.bhmallorca.com
Sunday 02/08/15 Kiss FM Pool Party – Dixon Bros
Tuesday 04/08/15 Dimitri Vegas and Like Mike
Thursday 06/08/15 Steve Angello
Sunday 09/08/15 Kiss FM Pool Party – Rickie & Melvin
Tuesday 11/08/15 Oliver Heldens / Robin Shulz
Thursday 13/08/15 Martin Garrix
Sunday 16/08/15 Kiss FM Pool Party
Tuesday 18/08/15 Duke Dumont
Friday 21/08/15 David Guetta
Sunday 23/08/15 Kiss FM Pool Party – Mike Delinquent
Tuesday 25/08/15 All Gone Pete Tong, Hot Since '82, Tania Vulcano
Thursday 27/08/15 Steve Angello
Sunday 30/08/15 Kiss FM Pool Party – Myles James
Tuesday 01/09/15 Defected in the house…
Thursday 03/09/15 Jess Glynne
Sunday 06/09/15 Kiss FM Pool Party – Wideboys
Tuesday 08/09/15 Rudimental DJ Set
Thursday 10/09/15 Skrillex
Tuesday 15/09/15 TBC
Thursday 17/09/15 Closing Party TBC