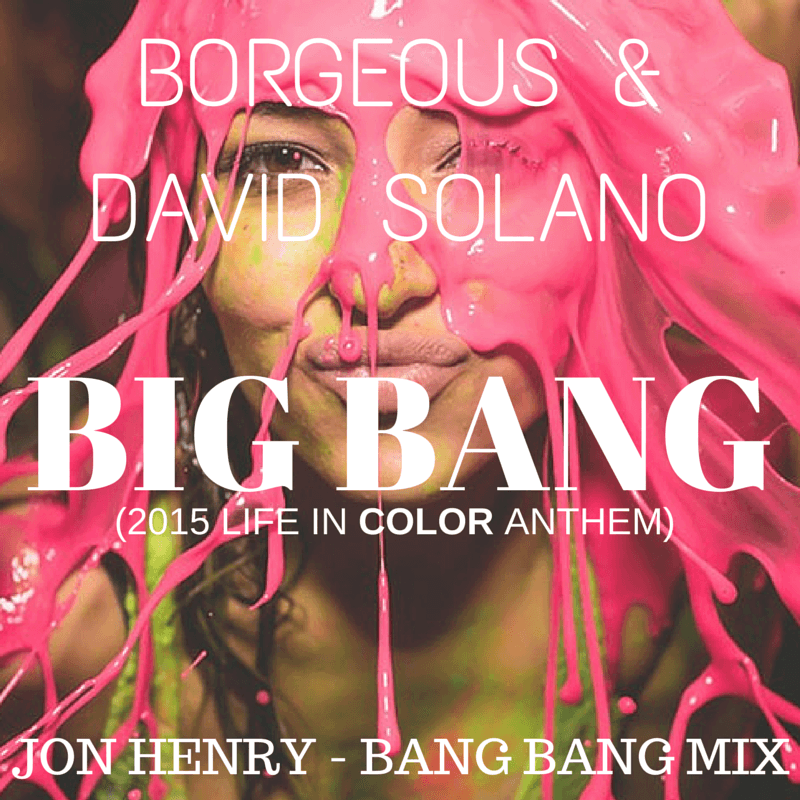 Borgeous & David Solano - Big Bang (Jon Henry Bang Bang Mix)
Up-and-coming DJ and producer Jon Henry is rapidly becoming one of the most exciting talents in the current electronic music panorama. Having left behind an acting and modelling career to take on the Dance music world, Jon Henry made a life changing decision after attending a festival and is now proving he's made a superb choice.
Coming from a musical background Jon Henry has quickly immersed himself in the House scene and is devising his own unique take on this genre. In less than a year of being in the electronic music business, the talented artist has already picked up a weekly residency in London, whilst also founding his own label, House of Henry.
Whilst working on new material, Jon Henry's latest focus has been Beatport's remix competition for Borgeous & David Solano's 'Big Bang', in collaboration with Dutch giant Doorn (Spinnin' Records). Boasting powerful ascensions and infectious beats, Jon Henry's EDM and Progressive House infused remix is a real banger. Euphoric synth melodies take over the track together with pumping vocals and a wide array effects, before resorting to a bassy drop which is sure to fire-up dance-floors. Bursting with energy, Jon Henry's twist on 'Big Bang' is nothing short of magical.
Renowned for its highly competitive contests, Beatport is offering a heavyweight prize to the lucky winner. Aside from a production equipment and software package, the ultimate reward also includes an official releases on Doorn/Spinnin' Records, a dream for every producer in the world. Having put so much effort into the remix, with stunning results, Jon Henry's remix submission for this competition is surely a worthy contender and has the potential to become one of the front runners in this contest. Whilst the main judging is up to a selected jury panel, $50 worth of Beatport credits is reserved to the 'community pick' winner.
You check out Jon Henry's submission and cast your vote here:
http://play.beatport.com/contests/borgeous-david-solano-big-bang-anthem/5592e6ea753a0d63cc27ca64