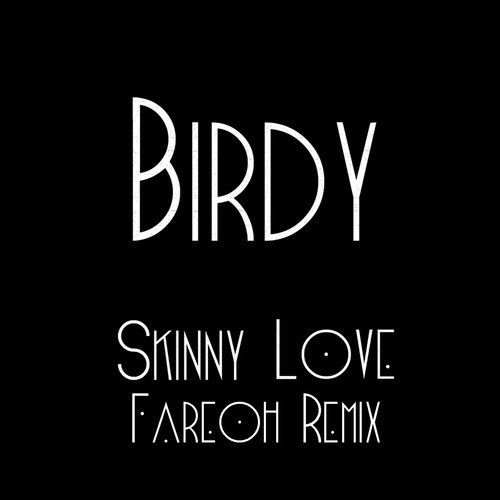 Birdy – Skinny Love (Fareoh Remix)
Fareoh reveals his new up-and-coming release, a truly spectacular remix of the beautiful, smash hit 'Skinny Love' by Birdy. Due for release on 19th August via Atlantic Records, this rework looks set to elevate the New York-based DJ and producer to new heights with its instantly recognisable, anthemic qualities. Check out Birdy – Skinny Love (Fareoh Remix) now!
With a stream of successful releases and even a worldwide tour alongside US icon Kaskade, it has been a meteoric rise for the self-taught music-making machine. Alongside recent hits from 'Run Away, 'Pandora' and 'Daydream' the twenty-one year-old once again delivers a stunning production. Already a huge fan of Birdy and honoured to have an opportunity at remixing this record, it was a seemingly perfect fit for Fareoh to stamp his own mark on 'Skinny Love'. The perfectly balanced mix of Birdy's emotional pop sound meeting the heavier electro drops, coupled with funky guitar and gritty synths, creates a contrast within the track that pours out energy. Fareoh has created something really special here, complementing the already wonderful original track whilst taking the listener on a new musical journey. The highs, lows, anticipation, and intensity leave you instantly hooked, desperate to get up and dance.
Currently on tour in the US, Fareoh has still been hard at work in the studio churning out anthem after anthem to keep his beat-hungry fans satisfied. Now armed and ready with a cache of new records soon to be out, a host of tour dates across and an ever-expanding fan base, this white-hot talent is set for a summer of massive proportions.
Fareoh Summer Tour Dates
August 7th: Pacha NYC – New York, NY
August 8th: Vessel SF – San Francisco, CA
August 14th: FADDERUKEN 2015 – Bergen, Norway
August 31st: Meets Music Festival – Columbus, OH
September 5th: Drai's Nightclub – Las Vegas, NV
September 11th: Lit Ultra Bar – Philadelphia, PA
September 19th: University of Alabama – Zeta Beta Tau – Tuscaloosa, AL