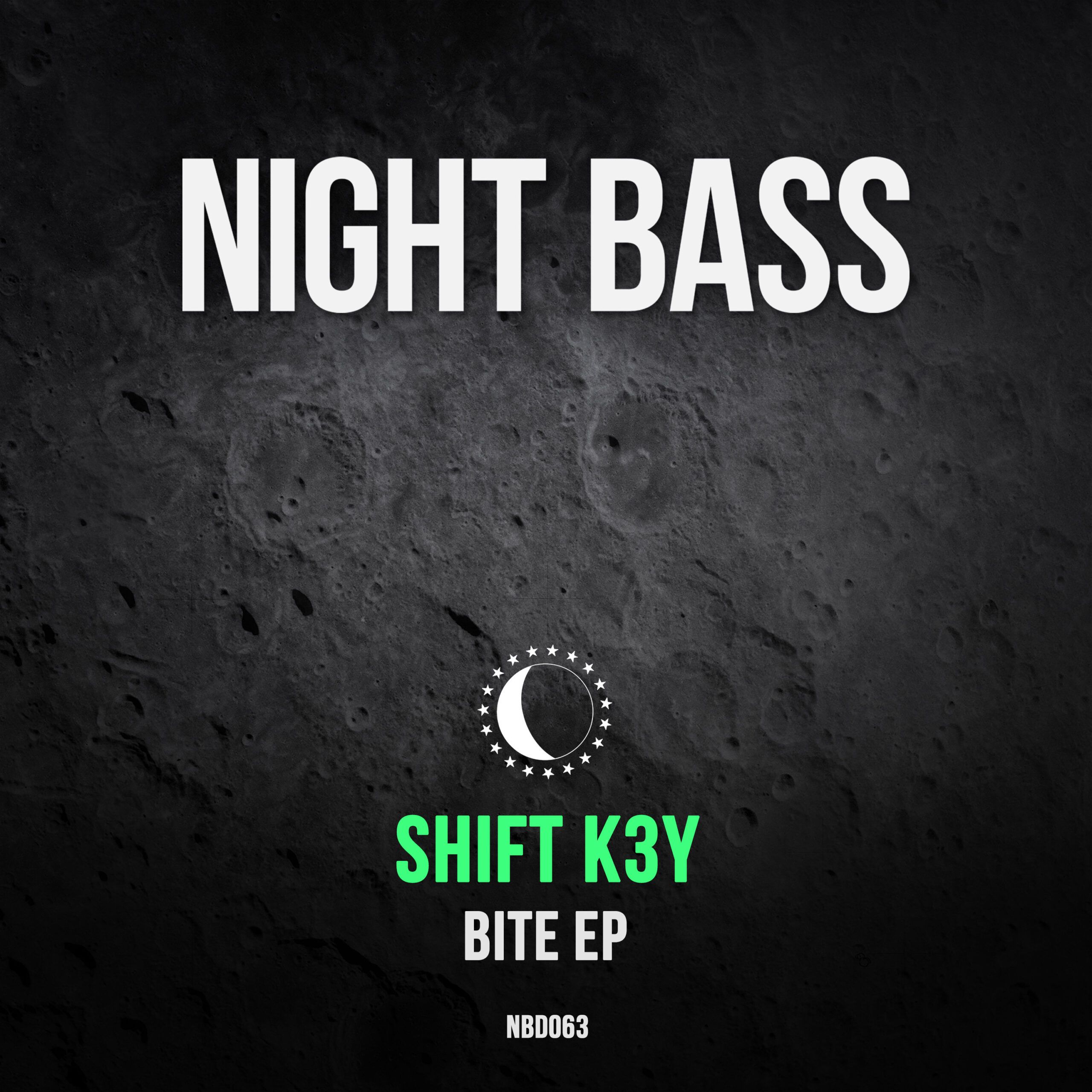 Shift K3Y - Bite EP
In the first half of 2018, London producer, singer, songwriter, and DJ, Shift K3Y, released multi-million streamed new single "Only You," and took off on the road alongside Chris Lorenzo on a North American tour, as well as played two Night Bass nights at Sound Nightclub in Los Angeles and Brooklyn's Analogue. Not quite finished with the Night Bass crew yet, the 24-year-old artist has now unveiled a brand new project with the LA-based label, this time a new EP titled 'Bite.'
A three-track EP of bass heavy-house music, the producer flexes a now well-earned muscle commanding the dance floor yet again. The new release features already viral single "Don't Look Back" that has made a major splash in the UK receiving spins on BBC Radio 1 and 1XTRA, as well as KissFM and Capital Xtra. In addition, 'Bite' includes an adrenaline rush title track that also features vocals from Shift K3Y, and "Cowbell," a bass-house anthem ideally suited for late night spins thanks to it's break-neck pace and four-on-the-floor structure.
If unfamiliar with Shift K3Y, real name Lewis Jankel, his mastery as a crossover artist has awarded him viral chart-toppers including "Touch," "I Know," and "Gone Missing feat. BB Diamond," as well as releases on taste making labels including Dim Mak, Fools Gold, Night Bass, Ultra and Owsla over the past seven years. Routinely touring the global club circuit, Shift K3Y is a seasoned DJ playing both massive festival stages worldwide and intimate venues from New York to Seoul. In 2016, Shift K3Y released critically acclaimed full-length album, Nit3 Tales, that featured a host of major league artists including MNEK, MJ Cole, KStewart and Chris Lorenzo. Following this release, 2017 saw Shift K3Y add a live show to his resume via a performance with a 12-piece string orchestra in London's Boxpark Croydon. Most recently in 2018, he's also raked up over 2.5 Million Spotify streams on original production "Only You," as well as an additional 1 million streams on his remix of B.Young's hit "Jumanji" released earlier this year.
Outside of his own productions, Jankel also boasts songwriting and production credits for platinum selling projects with Tinie Tempah, Jess Glynne, and Zara Larsen, as well as production for Stormzy and Craig David, all achieved due to Jankel's penchant for a hybrid sound that at anytime could combine influences of R&B, Funk, Hip-Hop, and House.