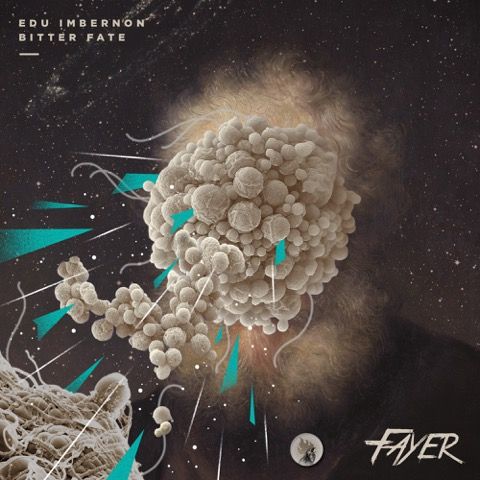 Edu Imbernon - Bitter Fate
Spanish DJ/Producer and Fayer label boss Edu Imbernon is to release new single, Bitter Fate on July 4th, complete with a remix from Venezuelan duo, Fur Coat.
Having already established himself as one of Spain's most revered homegrown DJ/producers over the last five years, Bitter Fate is a testament to Edu's slick, ever-maturing sound. Centered around a hazy, mellow vocal, the track builds across seven minutes of rolling, balearic grooves and bright, glistening melodies that feel perfectly geared towards the incoming summer season.

Sergio Munoz and Israel Sunshine, better known as Fur Coat, then turn in their own darker, rolling rework to give the track a new dynamic for the floor. Built around a dark, pulsating bassline and haunting male vocals, their edit feels both near-hypnotic and infectious, serving as an excellent addition to Edu's original mix.
Looking ahead, Edu will be hosting his regular Fayer event series in Valencia on June 26th, following his special Fayer Showcase on Space Ibiza's famous terrace on June 2nd and performance at Space's Opening Party.
About Edu Imbernon:
In 2010, Edu teamed up with his friend, fellow DJ and Suara label boss, Coyu, for their track El Baile Alemán, which was awarded 'Best Underground Track of the Year' by Beatport and stayed at #1 for two solid weeks.
Edu's label and events series, Fayer, was later established in 2012 and has gone from strength-to-strength with the likes of Seth Troxler, Jamie Jones, Tiga and The Martinez Brothers all gracing lineups at previous Fayer events. The label side of the brand focuses on bridging the gap between the worlds of indie and electronica, as well as the house and techno sounds of the club world, with the likes of Adriatique, Maya Jane Coles and Edu himself all releasing music through the Fayer label. Also held in high regard as a remixer, Edu has worked on official reworks for The XX, Metronomy and Maya Jane Coles to name a few.