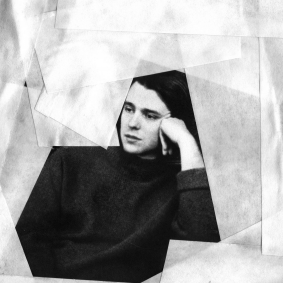 Yan Wagner - Blacker (Remixes)
Parisian label Her Majesty's Ship offer up two final and fantastic remixes of track's from Yan Wagner's latest album 'This Never Happened'. Serving up the goods this time are Molecule as well as Wagner himself under his The Populists alias.
Molecule is a French artist who is known as a pioneer of nomad electronic music and is as inspired by Pink Floyd as he is Daft Punk and Basic Channel. He has made everything from dub to hip hop to techno on labels like Mille Feuilles, Sounds Around and many more. Here he flips 'Blacker' into a dark wave stomper. The drums are hard and flat, the synths frazzle your brain and rising chords bring movement and tension to this shadowy bit of warehouse disco-techno.
Wagner is a French electro, dance and pop artist who has produced and arranged for others, as well as creating an electronic philharmonic show to make the 100th birthday of composer Leonard Bernstein. His latest album was a diverse and sophisticated affair with gorgeous vocals at the heart of it. Here he assumes his DJ and remixer alias The Populists to rework 'Blacker.' The results are a spell binding track with layers of sci-fi synths roaming around above raw, textured drums. It's a tense, electrifying trip into brilliant machine music that will blow the roof off the club.
These are two refreshing remixes that bring plenty of new ideas to the originals.
Tracklist:
1. Blacker (Molecule remix)
2. Blacker (The Populists remix)