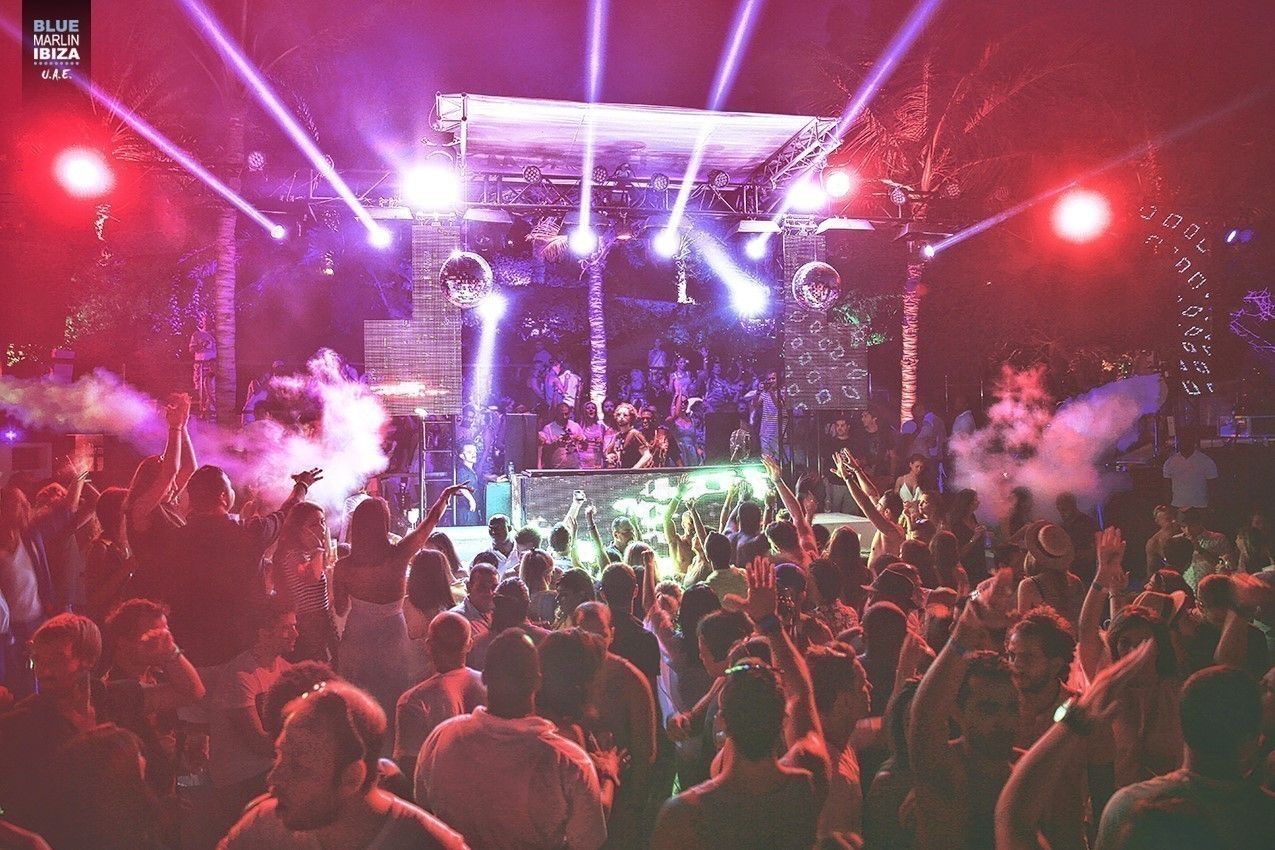 Blue Marlin Ibiza UAE – A month of unmissable events
Following a sensational opening weekend that brought underground talents Los Suruba and Finebassen to Dubai's premier beachclub, Blue Marlin Ibiza UAE are set to continue their season with an unmissable series of events throughout October. Fusing world-class cuisine with leading names in underground electronic music, the stunning beachside venue is setting a precedent for Dubai's music culture, with their sun-drenched terrace set to welcome the likes of Art Department, Chris Liebing, Dennis Ferrer, Miss Kittin, Jean Claude Ades, and Infinity Ink alongside emerging local talent as well as creative themes for their renowned Saturday Brunch sessions.

As the beating heart of Dubai's music scene, some of the finest names in electronic music will step through the doors of Blue Marlin Ibiza UAE this month. Friday 10th October brings a fresh wave of Balearic vibes with Crosstown Rebels stalwarts Art Department and Russ Yallop jetting in hot off the back of a busy season smashing dance floors across Ibiza whilst on October 17th, house maestro Jean Claude Ades is to bring his dose of deep, sexy, soulful electronic music to the starlit terrace alongside Rony Seikaly and Circo Loco resident Cirillo.

October 24th sees global techno legend and CLR label boss Chris Liebing join forces with Hot Natured duo Infinity Ink before the sessions reach an exciting climax on October 31st, with Blue Marlin set to host 'Burning Beach' – a special event inspired by the iconography of cult-classic film trilogy Mad Max. Guests will be encouraged to explore their creativity and don their best 'lost in the desert' fancy dress costume. With A hefty soundtrack provided by leading house music producer Dennis Ferrer and original techno mistress Miss Kittin, 'Burning Beach' looks set to bring an impressive month of events to a close in unforgettable fashion.

Blue Marlin Ibiza UAE's Saturday Brunch institution also offers guest a respite in the luxurious beachside surrounds. Already boasting an extensive menu of Mediterranean and Japanese influenced dishes prepared by world-class chefs and sushi experts, Blue Marlin are to raise the bar further with a special 'Spanish Fiesta' themed brunch on October 11th and 'Giant Games' session on October 25th.

Steadily defining a new social scene in Dubai, Blue Marlin Ibiza UAE offers unforgettable experiences in a sleek and opulent beachside setting.
Event info:
Date: 1st – 31st October 2014
Venue: Blue Marlin UAE, Golden Tulip al Jazira Hotel and Resort, Dubai

October event listings:

Oct 10th – Art Department and Russ Yallop
Oct 11th – Saturday Brunch: Spanish Fiesta
Oct 17th – Jean Claude Ades, Rony Seikaly, Cirillo
Oct 24th – Chris Liebing and Infinity Ink
Oct 25th – Sat Brunch: Giant Games
Oct 31st – Burning Beach with Dennis Ferrer and Miss Kittin

More about Blue Marlin UAE:

Located on the beach of Ghantoot Al Jazira Island Hotel, Blue Marlin opens its doors for the first time away from its infamous home, Ibiza. The internationally award winning beach club offers a unique natural environment, unlike any other in the UAE, providing the highest quality of comfort, service and entertainment with accessibility by car, helicopter and yacht.
Upon arrival, the sounds of Ibiza tunes will lure you into the architectural haven surrounded by white canopies and the contrasting clear turquoise waters. The natural teak wood reflects the Mediterranean vibes of the delicacies prepared by the Blue Marlin Ibiza chefs – taking you from day to night at the all-day lifestyle hide-away.