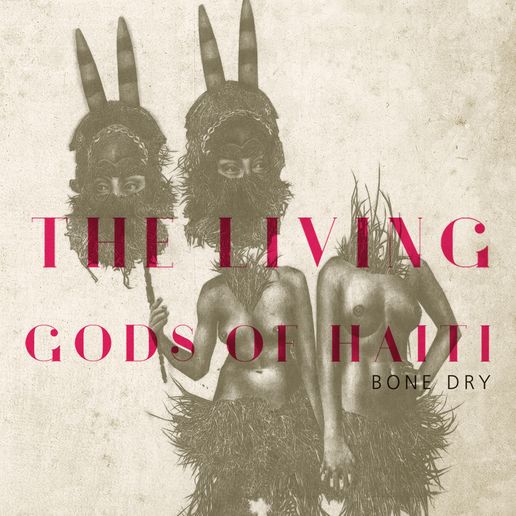 The Living Gods Of Haiti - Bone Dry
Today, Paris-based conceptual artist and poet, The Living Gods Of Haiti (Rebekah Dobbins) release their new record Bone Dry. The album aims to address themes of explosive lust, primal desire, exposure, tenderness, and awakening. Rebekah notes, "'Bone Dry' is an organic journey through the divine nature of the mind, in search of an elevated consciousness; beauty between darkness and light"
Drawing on visual art and genres far outwith pop, the songwriter's work fuses her Syrian heritage with moments of crunching, neo-industrial intensity. Famed site Earmilk raved of the act, "The Living Gods Of Haiti is a project just as otherwordly as the name suggests. With a sound that falls somewhere between Goldfrapp, Bat For Lashes, and Tricky…"
Originally conceived as a spoken word project by singer, poet and visual artist Rebekah Dobbins, the word became flesh when Rebekah, then working in Los Angeles, reached out to former collaborator, Parisian producer Marc Collins (Nouvelle Vague, Yasmine Hamdan). Communicating by e-mail, the two began to explore the new world Rebekah had sketched out, not writing songs at first but just piecing together textures, sounds and ideas, building a new sonic universe from these disparate elements.
A fastidious worker, sessions for the project's new album took some time to complete. "We went to and fro for a long while, trying new things. It was a fragmented, drawn out process that probably took over a year," explains Rebekah. "For a long time the results were not really songs so much as they were experiments.