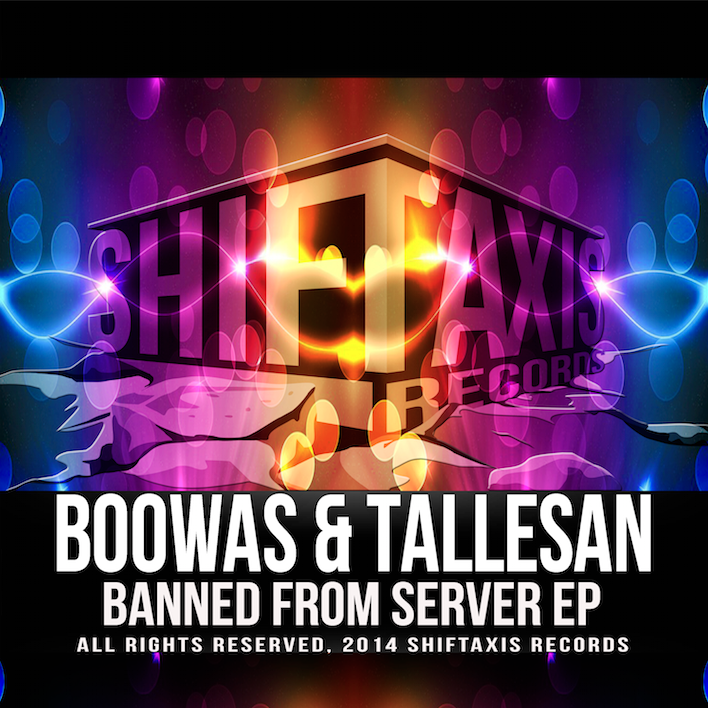 Boowas & Tallesan – Banned From Server EP
'Banned From Server' is Boowas & Tallesan's debut two-track EP. The versatile Norwegian duo have already enjoyed considerable success with their Trance, Melbourne Bounce, Bigroom and Electro House infused project, reaching as high as #9 on Beatport's 'Electro House Chart' and picking up support from a long line of leading international spinners. Boowas & Tallesan's unique style, consisting of various EDM genres, together with their energetic live sets, have also landed them performances with some of the biggest names in the Norwegian music scene and beyond.
'Aurora', offers a spectacular opener to the EP- an intense, pumping track aiming at setting a euphoric mood at both clubs and festivals around the world. Led by an infectious synth pattern on top of a punchy, deep drum groove, 'Aurora' has all the credentials to kick-start a main room crowd into action. Boowas & Tallesan show total control over their dynamic levels with their smart use of diverse bass textures, wisely positioned drops, and a refined melodic intellect. The production also reserves a diverse selection of electronic effects, drawn from the duo's sound arsenal to add colour to this single. The general mix sounds colossal, making 'Aurora' an impactful introductory song for their memorable debut EP.
'Drummerang' is an Electro House effort, forming the second half of 'Banned From Server'. Kicking off with a heavy, four to the floor kicker beat; the track quickly introduces a clean synth loop in the background that leads the way for the thumping bass line. The ascending, looped electronic effect gives way to the massive percussive drop. Driven by rhythmic synths, deep basses, and a variety of original effects – this drop heads to a drastic halt. The single then takes a radical turn, building into an epic section with a prominent, grand string melody over a blanket of subtle, distorted synth effects and crashing drum fills. The vocal underlining devised by the Tromsø based duo leads once more to the drop which slowly fades away into a stripped, higher-pitched variety – offering an expertly-crafted ending to such an intense production.

'Banned From Server' is being released by ShiftAxis Records. A young label, established in 2012 by Dynomyt, this US based label is a Bass, Electro House, Glitch Hop, Dubstep, Trap, Breakbeat, Drum & Bass, Deep House, Progressive House, and Drumstep specialist. Clearly a label with a diverse taste for all things electronic. With their quality releases and growing roster, ShiftAxis Records has become a notorious label on Beatport, with over 70 chart-topping releases and 40 features. With their latest EP 'Banned From Server', Boowas & Tallesan have displayed their sharp talent and will surely be looking to build on ShiftAxis' successful legacy, and pave the way for more exciting releases in the near future. With such an impressive entry into the EDM scene, Boowas & Tallesan have definitely put their name on the list for artists to watch in 2015.