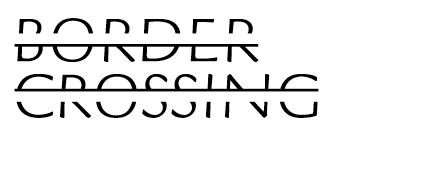 Border Crossing
Border Crossing brings music from across the globe to be heard by open minds in a super comfortable environment. Our basement space is nice and cosy with sofas and alcoves, low-ceilings and dim lighting creating a real speakeasy vibe. We are rocking out on a top sound system, which helps respect and accentuate the rhythms we will be running. Our passion and knowledge is second to none, you can expect to hear anything from upfront, underground dance to hip hop, reggae, funk, soul, psyche, rock n' roll, disco to jazz and more.
Paul has been in the DJ world & music business since the early 90's, working in various record shops since 1997 and clocking in 15 years at DMC. He has a massively wide and eclectic taste in music as a result.
Over the years he has also built up a strong collective of DJ's and music lovers from various record labels, shops to radio stations including Rough Trade, NTSlive and Boiler Room. Regular residents from these reputable shops and stations will be joining Paul every week.
Paul is part of the Dark n' Lovely Global Roots Crew headed by Thristian – Boiler Room – Radio show every Sunday night 8-10pm on http://original.pngntslive.co.uk/